Goal nominates the top three performers from a season that saw the Gunners finish fourth in the table – have your say in the comments section below!
On the face of things, Arsenal's season would seem to have offered little in the way of freshness or progress. Fourth place was once again consolidated in the final weeks and little progress was made in the latter stages of the Champions League. There does, however, remain the chance to end their fans' long wait for a trophy with the FA Cup final.
And yet, beyond those fundamentals, Arsenal's campaign has also presented some key differences to recent predecessors. In the boardroom, the club broke their tradition of prudence and spent big to recruit a high-pedigree superstar. On the pitch, the players began to display the bite and backbone they had long been derided for lacking. And then the perennial also-rans sat at the division's summit for nigh-on four months.
With the defining fixture still to be played, the likelihood of Arsenal, at long last, concluding a season with their trophy cabinet restocked remains high. Here, Goal looks at three of Arsenal's most impressive performers in what could well be the club's first medal-bearing campaign for almost a decade.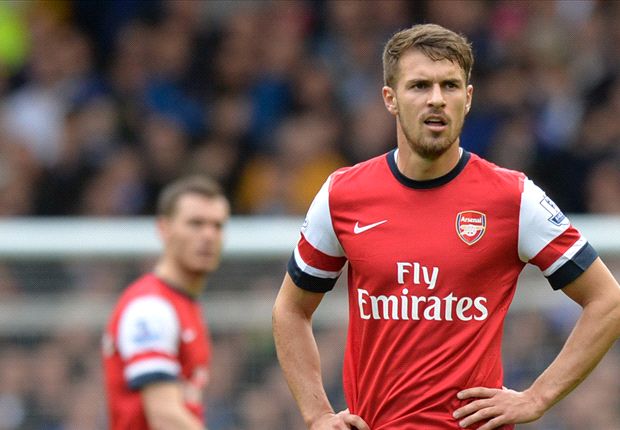 It has been a slow blossoming process for Aaron Ramsey, the former teenage prodigy who for so long looked utterly eluded by the sort of self-assurance and cutting edge that marks apart football's elite players. But confidence and incision now characterise Ramsey's game, and an elite player is exactly what he now resembles. His importance to his team cannot be overstated.
When the 23-year-old limped off the field at Upton Park on Boxing Day, Arsenal were sitting atop the league with the midfielder's eight goals signifying his elevated influence. By the time he had unpeeled himself from the treatment table in mid-April, his club's ambitions had gone from hardening their grip on first place to clinging onto fourth.
Injury may have again blighted his campaign, but Ramsey's newfound capacity for goal-getting, his restrained leadership and shrewd use of the ball, made him the division's stand-out player when the New Year's champagne corks were being popped. His tireless forward runs also brought the best from his creative colleagues, whose form has dipped notably in his absence.
That he is second only to Mesut Ozil in the club's assist chart while averaging the most tackles of any player in the squad illustrates his all-round contribution. "We should have rested him before he was injured," admitted Arsene Wenger after Ramsey returned to centre stage against Hull City last month. Arsenal's manager will at least be hearted to have his driving force back for Saturday's FA Cup final against the same opposition.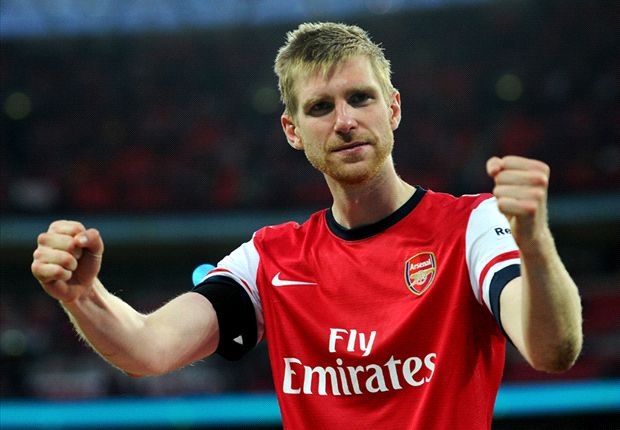 Having been written off by many almost instantaneously after landing on British shores, the last 18 months of Per Mertesacker's career have been a consummate exercise in how to make one's critics look very silly indeed.
Arriving in London in 2011 to a club in semi-crisis, a number of pundits took one look at Mertesacker's lack of pace, ungainly stride and absence of outward aggression and threw him into the bin marked 'transfer failure' along with the likes of Andre Santos and Gervinho. "Not for me," was Jamie Carragher's pithy assessment of the German's abilities before the current campaign began to take shape. A year on, the 29-year-old now marshals a defence that is second only to Chelsea's in its tally of clean sheets this term.
In actual fact, Mertesacker's lumbering appearance belies one of the league's most sophisticated and dependable centre-backs. His performances may not easily catch the eye, but that in itself is a worthy reason for praise: he might lack a more natural sportsman's conspicuous athleticism but Mertesacker rarely leaves himself in a situation requiring a last-ditch lunge or a desperate clearance. If the ability to transmit calm throughout team and terrace is the truest sign of a top-class defender then Mertesacker belongs at the game's pinnacle.
While it's his fellow centre-half Thomas Vermaelen who holds the club's captaincy and Mikel Arteta who dons the armband in his absence, there's a strong argument to be made that Arsenal's principal leader on the field this term has been the understated German. 'Quietly efficient' may be a lazy national stereotype, but Mertesacker is certainly doing very little to dispel it.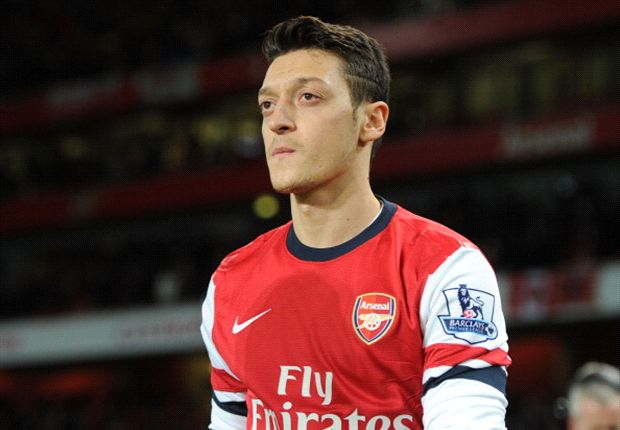 Mesut Ozil may not be enjoying the sort of lavish praise that he was a few months ago but the silk-booted creator will still go into next season as one of the league's most feared attacking talents. If any complaints are lodged regarding his debut campaign in the Premier League, it can only be because his early displays set the bar at such a height. And if the fabled 'year of adaptation' is indeed necessary to thrive in English football, then the signs shown this term by Ozil have been hugely promising.
In simple numerical terms his contribution has been telling. The much-vaunted 'assist king' lived up to his moniker over those autumn months, meandering ahead of the likes of Juan Mata and David Silva as the division's most fawned-over attacking architect. Having led the assists chart for a sustained spell, he sits joint-fourth at the end of the season, surely having suffered without the fortifying effects of his usual winter break. His tally of key passes made is the league's second most – bettered only by the division's more seasoned tenant David Silva – and a fine overall pass completion rate of 88% is especially impressive given the forward-thinking ambition behind much of his distribution.
Less quantifiably, the spirit and optimism with which his acquisition lifted one of England's biggest clubs was, for a few months at least, genuinely transformative. That initial novelty may have somewhat worn off, but Ozil's very presence at Arsenal acts as proof of the club's much-questioned elite-level pretensions, and he has, for long spells, performed accordingly.