The transfer window has opened with an almighty crash this week, with players zooming off to different clubs and managers' press conferences becoming a little more fraught than usual.
As players get used to their new colleagues, so will they take to Twitter to ensure the fans that the new man in town is the real deal, and not the next Andy Carroll.
Elsewhere, transatlantic travel is having an effect on players, while Celebrity Big Brother's launch got many talking in Friday's Word on the Tweet…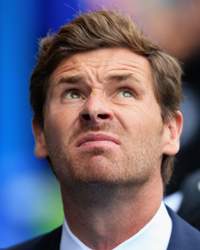 "So Debuchys pretty sick! "
Sammy Ameobi has kind words for the newest member of the Newcastle squad. Unless the former Lille man has already got the norovirus…
"Happy birthday brother @dannysimpson see u tomorrow!"
Aww Danny Simpson gets a birthday greeting from fellow former Manchester United trainee, Fraizer Campbell. Have one from WOTT too Danny, happy birthday!
"Oh jetlag how I've missed you… #sarcasm #cantsleep"
After travelling to America for the holidays, Jozy Altidore is struggling to get used to life this side of the Atlantic Ocean.
"I swear the whole plane on our 11 hour flight back from London was sneezing and coughing on me. Better get my vitamin C in! #Needmountainair"
And in further transatlantic news, Jay DeMerit also suffers while going the other way!
"Night night to every1.Tomorrow is another chance 2b a better player better man better dad. Whatever u are just get better apart from idiot "
Quickly becoming a WOTT favourite, Louis Saha dishes out some late-night life guidance.
"Right unless Prince Harry,Mario Ballatelli and Kim Kardashian get in this house now I fear it's going to struggle!! "
Plenty of footballers were chatting about the launch of Celebrity Big Brother, but none had a dream line-up quite as eye-catching as Noel Hunt.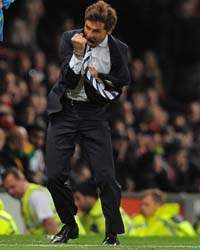 "Been sick in bed I have truely been frimponged"
Emmanuel Frimpong must not be staying Dench after Frimponging himself.
"Great afternoon with the Junior Gunners at the Emirates! The kids were absolutly magnifecent!!!"
Arsenal string-puller Mikel Arteta further boosts his 'top man' credentials by helping out with some charitable work.
"I am very sorry about this news Chamakh has sign a 6 month loan deal! not my pick 🙁 "
Jack Sullivan, son of West Ham co-owner David, has bad, bad news for Hammers fans.
"I hope Chamakh can prove me wrong !?!?!?!"
But the teen is happy to look on the bright side of things.
"Good heavens #Chamakh is trending. Trust he's not scored a goal?"
As talk of the Moroccan's imminent move swells, Gary Lineker adds his harsh opinion into the mix.