Gunners boss feels there are positive vibes around the Emirates Stadium and believes the supporters are right behind the team
Arsenal manager Arsene Wenger is eager to avoid negative vibes from the club's supporters, which he describes as a virus that can spread rapidly.
Man Utd mock Henry with Twitter banter
The Frenchman is preparing his side to take on Swansea City at the Emirates Stadium on Saturday after a run of five straight victories in all competitions.
But Wenger has warned his players that momentum can disappear suddenly at Arsenal and reflected on last year's meeting against the Swans – a 2-1 home defeat in March that he felt killed their chances of winning the Premier League.
"I must say that the negativity comes very quickly," Wenger told reporters.
Germany duo banished after fire reports
"It is a virus that travels very quickly and goes away very slowly.
"It is strange because in 2016 how many games have we lost away from home? One at Man United. When you listen to people you would never believe it. So we have to perform.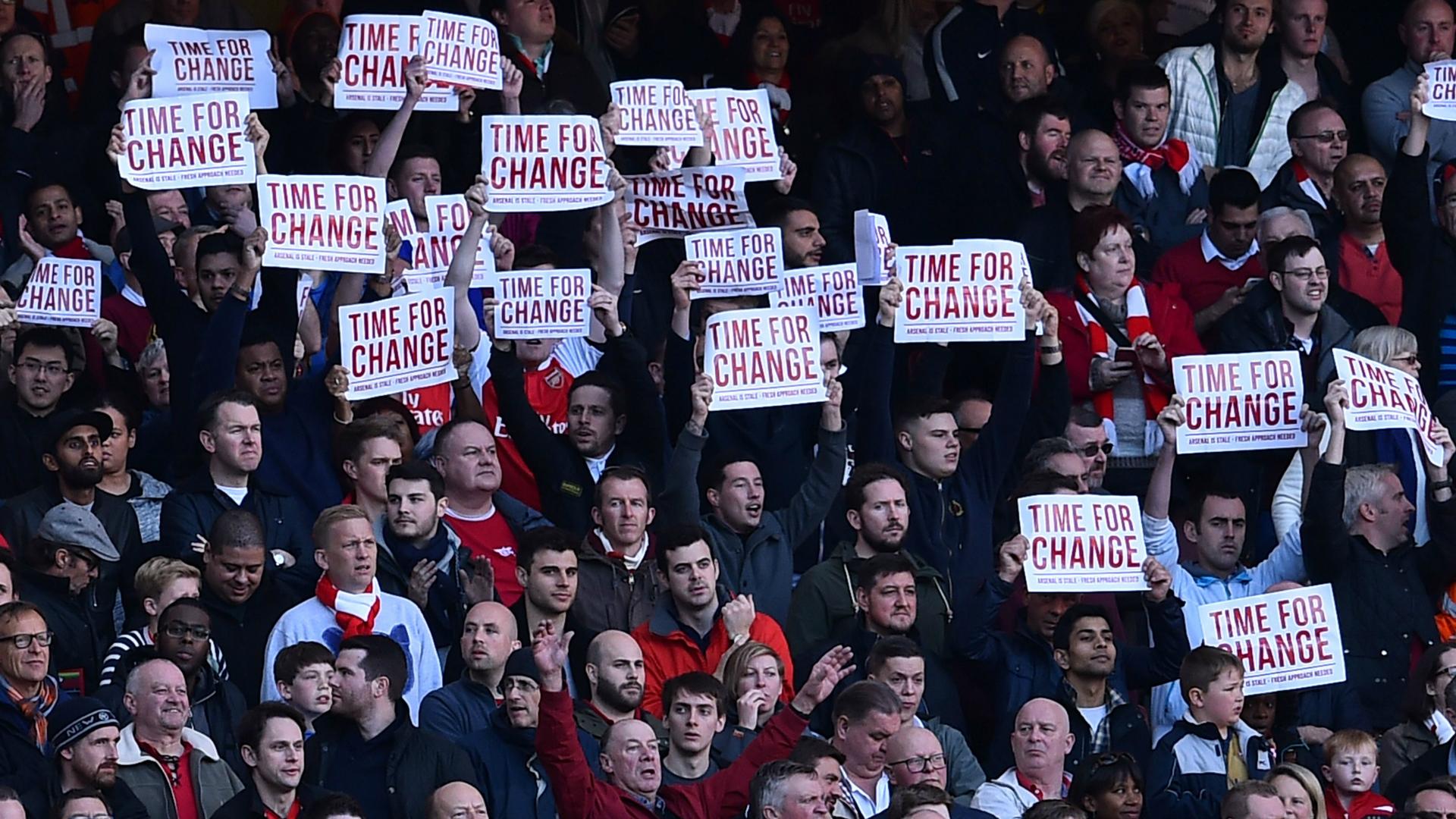 "We had two low points last year – the first was to lose at Man United and that was straight before Swansea.
CARTOON: Pique laughs at LVG
"We damaged our chances. We had a very negative experience with Swansea who killed our opportunity to win the Premier League.
"We were really criticised a lot after the Tottenham game but we did extremely well. With 10 men we came back to 2-2 and played extremely well. But after that we had the negative environment after Swansea."
For now, though, Wenger is enjoying the positive atmosphere at Arsenal and thinks the supporters are on side with the Gunners sitting just two points behind leaders Manchester City.
Why Arsenal missed out on Ronaldo
He added: "I believe at the moment the vibes are positive.
"We have reduced distance with the top teams and we have to continue to get to the next level. I believe our fans are behind us.
"Fans are part of our game and they have the right to be happy, not to be happy. My job is to focus on my job and trying to make them happy."