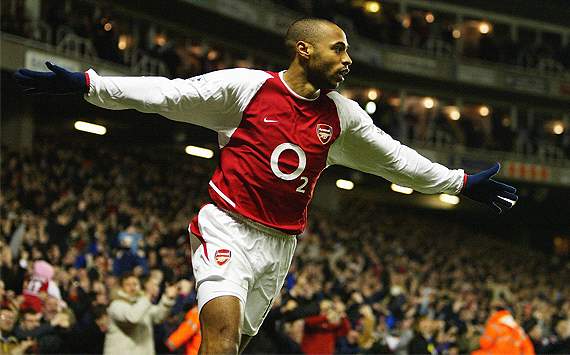 Thierry Henry – Arsenal / Getty
Arsenal manager Arsene Wenger has revealed that he still retains an interest in a loan move for striker Thierry Henry.

The Frenchman returned to the club where he scored 226 goals over an eight-year period on a short-team deal last season, famously netting the winner in an FA Cup clash with Leeds.
And Wenger has admitted that he has not yet ruled out a third Gunners stint for Henry, with the 35-year-old's current club, the New York Red Bulls, out of action during the MLS off-season.
"I've not lost interest in him," Wenger told reporters. "I've not completely [ruled it out]. But I haven't spoken about it with him at all.
"He's still coming today to practice with us. We are very close, but at the moment I think he has had a second spell at the club that was very successful. You have to be cautious that it's not one time too many."