The Arsenal forward is looking forward to collecting a Christmas gift from his wife Melanie after reaching a pre-season target she had set for him
Arsenal forward Theo Walcott has earned himself a reward by reaching 10 goals before Christmas.
Walcott's wife Melanie vowed to buy him a new coffee machine if he got to double figures before the festive season, and he is now calling for the promise to be met.
'Arsenal fully equipped to win title'
"I have got my 10 for the season at the moment – I want to make it much, much more," he said to the Arsenal's official website.
"Time to get the coffee machine my wife promised me!"
Walcott reached double figures – and 100 goals for his club career – during Arsenal's 3-1 win over Stoke City on Saturday – his equaliser after Charlie Adam's penalty ensuring the match was level at half-time, before Mesut Ozil and Alex Iwobi netted to secure victory.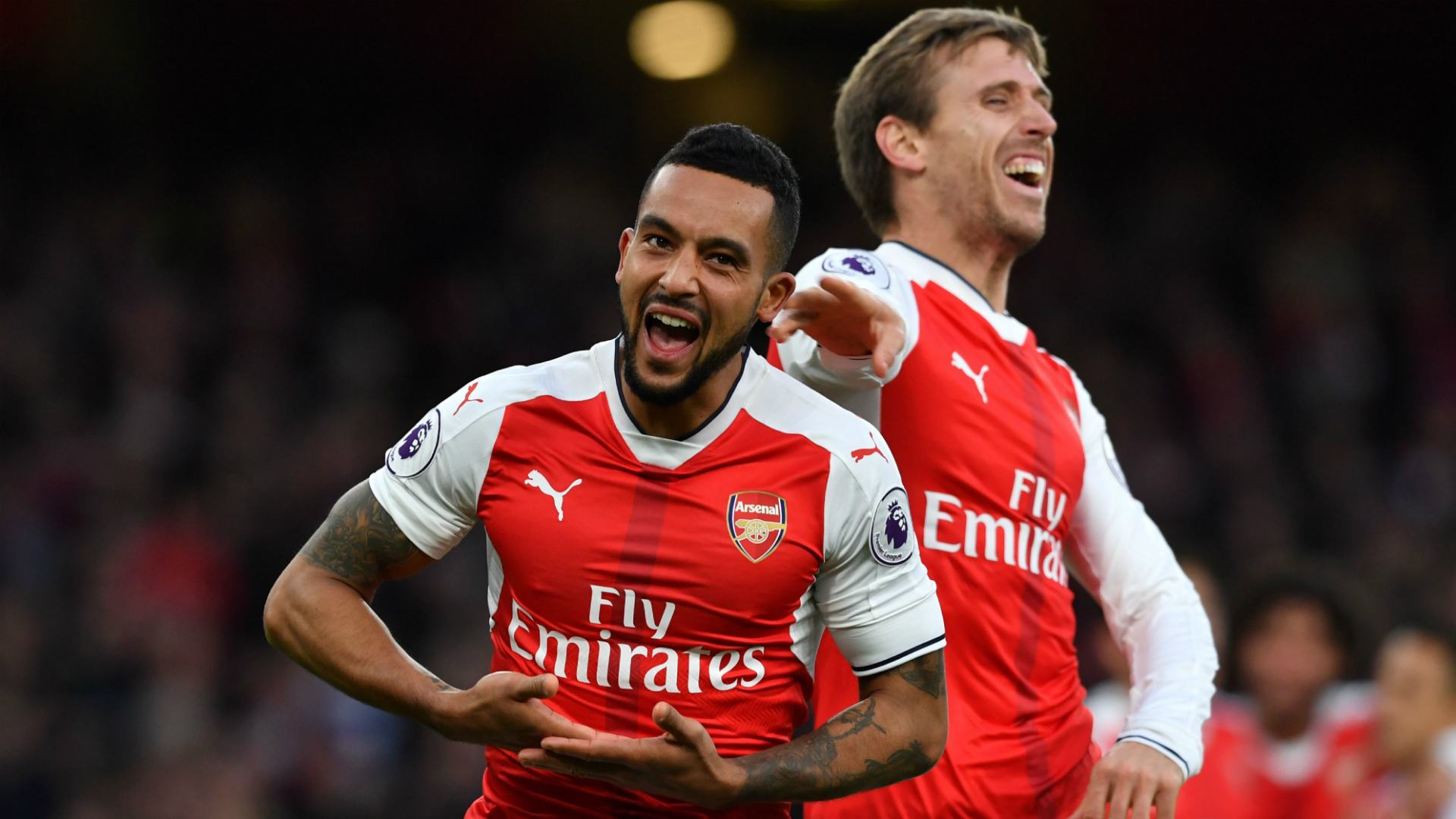 "I want this team to win something, but it is all down to hard work," added the England international.
"I've been working really hard and I think it's just breeding into the whole team, and that's what the team is about.
Wenger lauds Arsenal composure
"It's going well for us at the moment. The use of the squad as well – I can't praise enough the amount of players that are ready when they're called upon."
The Gunners have not lost in the top-flight since their opening day defeat against Liverpool.