The Alexis experiment is working for Arsene Wenger and it remains imperative that they tie their Chilean talisman down to a new contract before it's too late.
"He's not a centre forward and never will be". It's fair to say Alexis Sanchez has put to bed the critics and naysayers who said he shouldn't be playing through the middle for Arsenal. His match-winning performance as the Gunners put three past Chelsea on Saturday was nothing more than sensational, and once again proved that Arsene Wenger knows how to get the best out of his talismanic players.
The experiment of Sanchez at centre forward didn't work during Arsenal's opening two games of the season. He was isolated in the opening-day defeat to Liverpool and struggled in the stalemate at Leicester, but an impressive display at Watford and crucial equaliser in the Champions League match with Paris Saint-Germain has shown that playing the Chilean down the middle may be another Wenger masterstroke.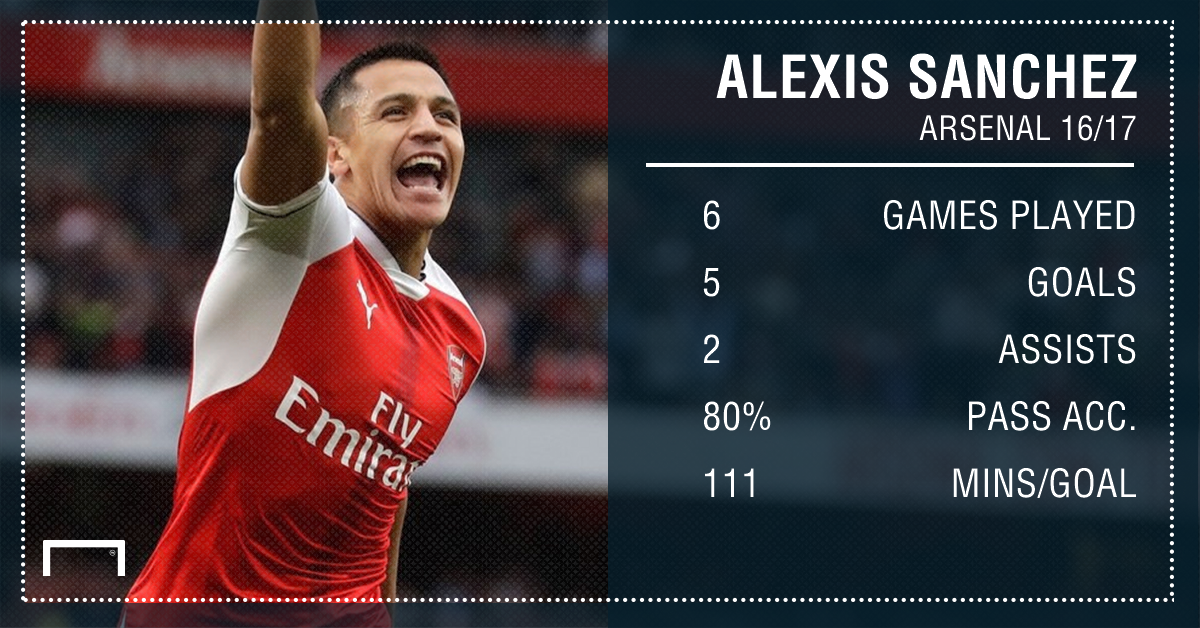 Wenger has already compared Sanchez to another of South America's finest players, Luis Suarez, and believes that he has all the hallmarks of a player able to play through the middle.
"Sanchez and Suarez are at the same level", said Wenger.
Why even Guardiola may miss De Bruyne
"Suarez is a central striker and Sanchez is more a wide player who likes to go up and down and is involved in dribbling, but they have similarities.
"Sanchez has that desire to go forward and provoke, he is a guy who provokes chaos in the defences because he has a go at them. He does not go across, he goes straight. His desire to go forward, to provoke opponents, to run at people, creates danger. What Sanchez has is that, in the first two yards, he is lightning quick. He has that explosive ­attitude linked with his spirit and that makes him even more spectacular."
Sanchez scored and notched an assist in Arsenal's 3-0 win over Chelsea on Saturday, flourishing through the middle and linking up expertly with Mesut Ozil and Theo Walcott throughout. Talks over extending the 27-year-old's contract, which expires in the summer of 2018, are expected to begin in the coming months and while Arsenal are confident of keeping their star man at Emirates Stadium, the player himself will be aware that he can discuss terms with other clubs in just under 15 months.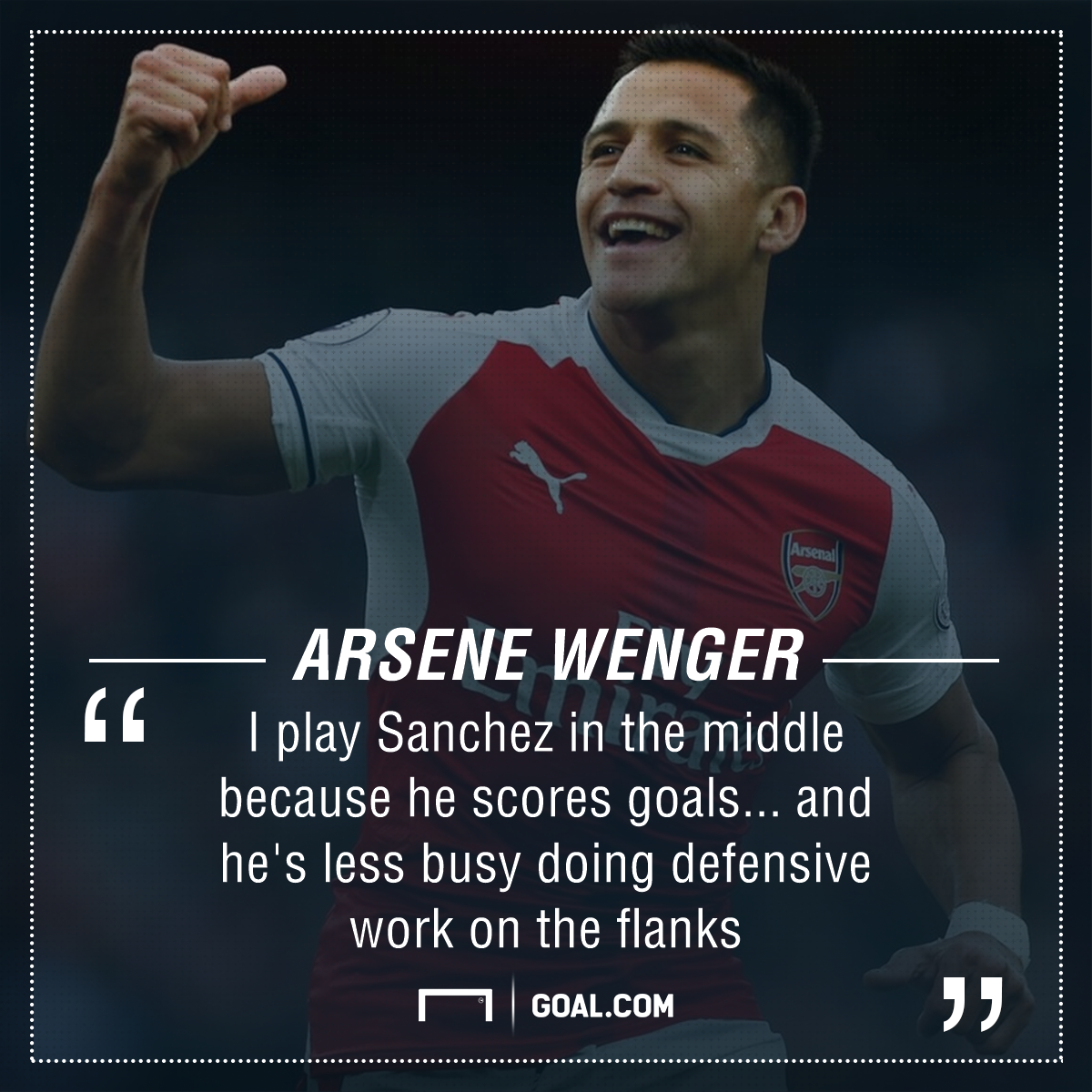 There is something overtly different about Sanchez than the rest of his team-mates. He has a unique, stocky build at 5ft5 and is one of the last players to leave the training pitch at London Colney.
His passion for the game is unrivalled and it's said that he has a major dislike for recovery days after matches. Instead, he'll spend that day doing gym work or maintaining the stamina which has seen him gain such a name for himself in the Premier League since arriving from Barcelona two years ago.
Wenger has previously turned a blind eye to Sanchez's exceedingly high appetite for extra training but there is no doubt that words will be exchanged between the two when Arsenal's busy schedule gets into full gear. Indeed, the penalty episode against Hull which saw Sanchez ignore the agreed penalty taking order – with Santi Cazorla and Theo Walcott ahead of him – before missing his spot kick much to Wenger's frustration will not have helped his situation.
Barcelona's Champions League record is better WITHOUT Messi
The Frenchman admitted after the game that he was unsure why Sanchez decided to ignore club rules and warned him privately about doing the same in future matches.
Poised to sign a new deal alongside fellow talisman Mesut Ozil, the former Blaugrauna star is fully aware of the strong negotiating position he is in with the likes of Manchester City and Juventus watching his situation closely over the coming months. It remains imperative that Arsenal do everything they can to extend Sanchez's contract and keep him in north London for his peak footballing years.
The same applies for Ozil, a player who topped the assists table in the Premier League last season and continues to live up to the billing of Europe's finest no.10 around. If they can get Sanchez to sign on the dotted line then success is surely just around the corner for Arsenal.