The Ligue 1 champions arrived at the famous hotel in the south of the Californian city on Thursday but will soon be joined by the Premier League side, who arrive next week
Paris Saint-Germain have arrived at the Ritz Carlton in Los Angeles, ready to enjoy a full reign of the stylish hotel, however, the Ligue 1 champions' freedom as the only stars present there is limited, with Premier League giants Arsenal arriving soon.
Unai Emery's men have privatised part of the hotel as they prepare for their International Champions Cup campaign and are based initially in the city in California, but their opening game of the competition takes place in Eugene, Oregon, where they take on Inter.
Then, after a trip to Ohio to take on Real Madrid, PSG will finish their ICC tour with a game against Premier League champions Leicester City on July 30 at Carson, California.
The day before that meeting with Claudio Ranieri's men, the Gunners will arrive at the Ritz Carlton to prepare for their meeting with Chivas Guadalajara, meaning the two sets of stars will share the space for two days – an unprecedented situation for the luxurious hotel.
---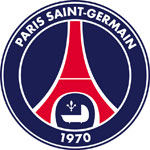 READ MORE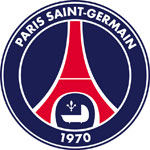 | Marquinhos flattered by Barca interest
---
PSG landed in LA on Thursday afternoon and will stay at the hotel near Venice Beach. Patrick Kluivert, the new director of football, emerged from the team bus and praised the twenty supporters of the "PSG Los Angeles fan club", who greeted the 22 players.
The French giants are without Thiago Motta and Grzegorz Krychowiak, who arrive on July 25, as will Angel Di Maria.
Unai Emery will lead a first training session at Loyola Marymont University from 18:45 local time (3:45 CET), and the players will travel to Eugene on Saturday to prepare to take on Serie A side Inter.