The German posted a 'Where's Wally?' mock-up on his Instagram account after scrambling around looking for one of his shin pads on Tuesday, but will Gunners see the funny side?

Arsenal forward Lukas Podolski has risked the ire of Gunners fans by posting an ill-timed 'Where's My Shin Pad?' picture on his Instagram account.
Podolski's side were comprehensively beaten by Borussia Dortmund on Tuesday night in a result which once again leaves fans and media questioning the club's ability to beat the top teams.
The German came on as a late substitute at Signal Iduna Park, but not before he was caught on camera scrambling around trying to find one of his shin pads.
After Aaron Ramsey checked he wasn't sitting on it, Podolski was forced to borrow one belonging to Mesut Ozil, who had already been replaced following another poor performance.
It was an embarrassing night for Arsene Wenger's side as a whole and with Podolski also pictured sharing some banter with Dortmund substitute Shinji Kagawa during the heavy defeat, the club's fans might not see the funny side.
The 29-year-old also joked around with Dortmund's Kevin Grosskreutz in the build-up to the match and afterwards the BVB defender revealed that he would have to buy Podolski a kebab as a result of a bet.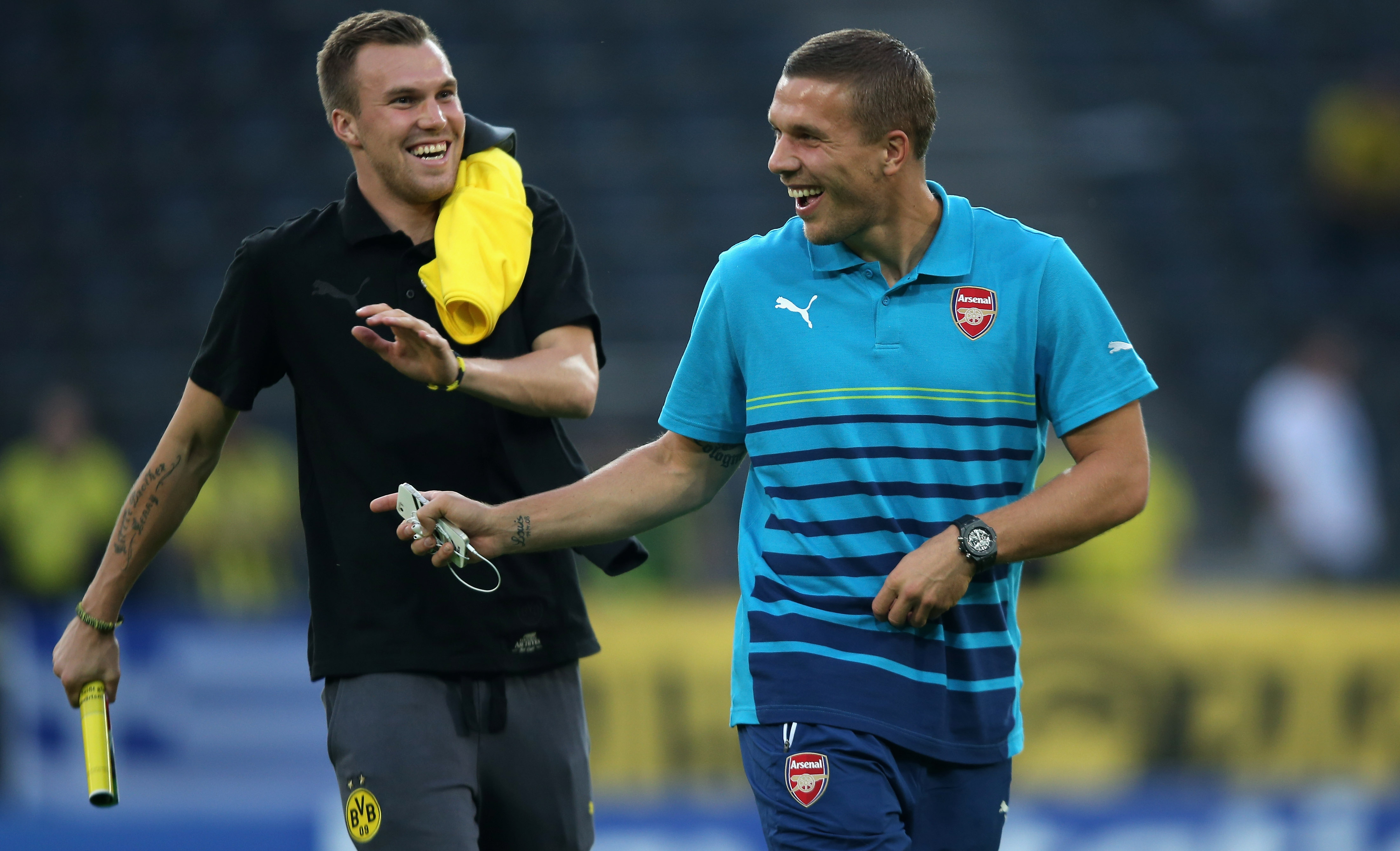 Settled bets | Grosskreutz revealed he would have to buy Podolski a kebab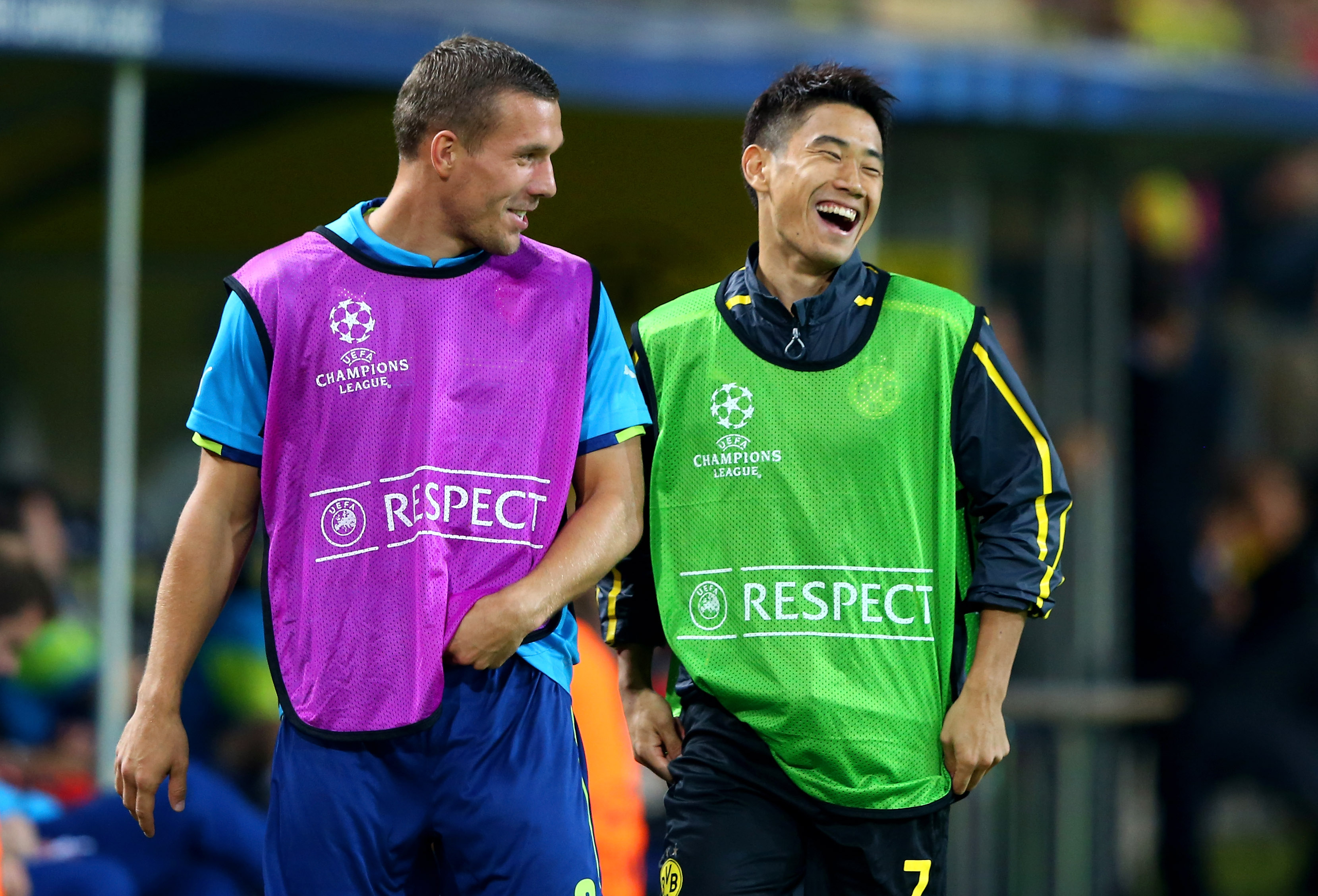 Who's laughing now? | Podolski has a joke with former Manchester United man Shinji Kagawa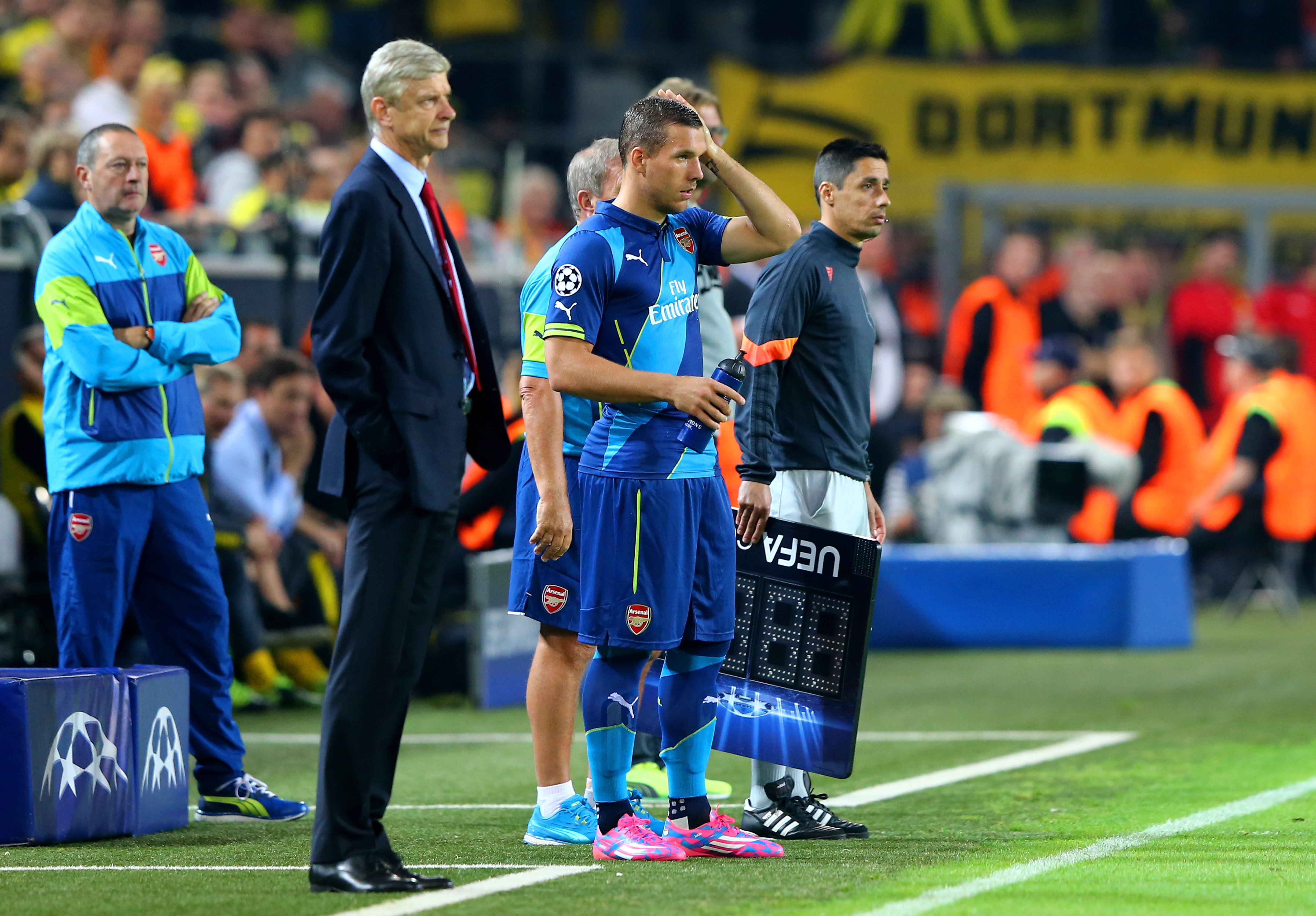 Into the fray | Podolski finally comes on, but not before borrowing a shin pad from Ozil
Podolski, who has found himself out of favour at the Emirates Stadium and came close to leaving the club this summer, initially reacted sourly to the incident when questioned by Sky Deutschland.
"It was no big deal. I assume your reporter sometimes looks for his keys at home, too. It was gone, I think somebody stole it. But I took Mesut's and it was fine."
But he now sees the funny side – it is unlikely Arsenal fans will too.