Former Red Devils midfielder Ray Wilkins believes the 35-year-old is the only man that offers Jose Mourinho's side the level of control they will need against the Gunners
Ray Wilkins says starting Michael Carrick is a must for Manchester United if they are to stand "a good chance" of taking a positive result from Saturday's home date with Arsenal.
He believes the 35-year-old midfielder is the only player in Jose Mourinho's squad that will offer the level of control required to compete with a technically-gifted Gunners side.
Arsenal will head to Old Trafford looking to stamp their authority on proceedings early and dictate the tempo of the game.
United, though, as the home side, must look to break the rhythm of Arsene Wenger's side and prevent them from getting into their stride.
Goal 50: The best footballers of 2016
Carrick, as a calming presence in the middle of the park, could be the ideal candidate to play the containing role for Mourinho.
He will be happy to sit deep, track runs and shut down avenues of attack for the Gunners, while also looking to spring the Red Devils out on the counter when presented with the ball at his feet.
Wilkins feels his experience and big-game know-how could be crucial, with United returning to Premier League competition in the knowledge that they can ill afford to drop points against a fellow top-four hopeful.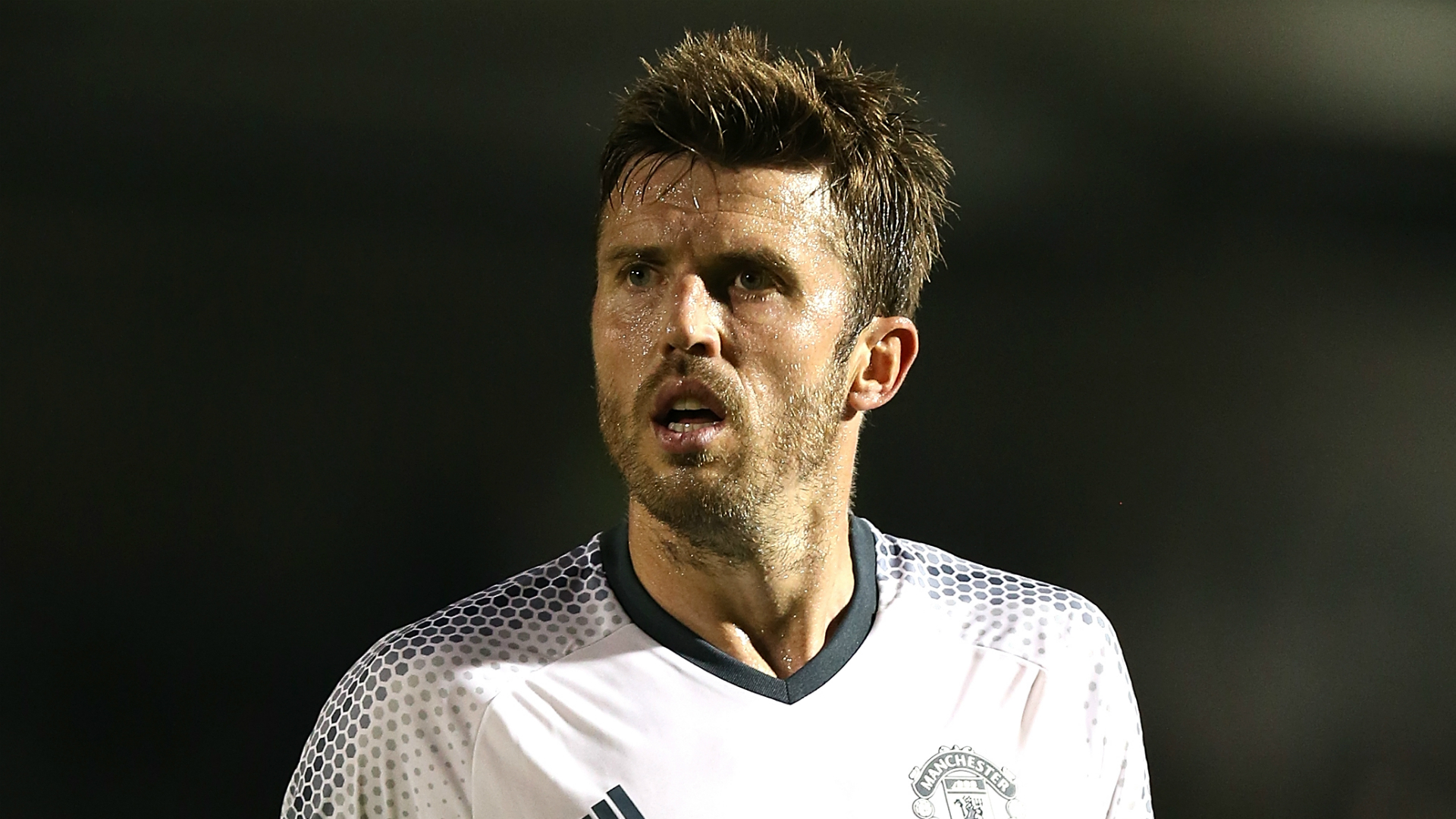 "I don't think United have controlled many games," the former Red Devils midfielder told Sky Sports News.
"I think with Carrick in the side, that's the only option they have to get some semblance of control and a bit of serenity.
"He sees the game so well, he can hit long passes and if United are going to push up and attack Arsenal then you're going to need that guy, with all his knowledge, to stop counter-attacks.
"I think Michael will have to play for United to have a good chance."
Herrera pays tribute to honest Jose
Carrick is another of those to have been used sparingly by Mourinho this season, despite boasting a perfect record when he does figure.
His six appearances so far have delivered six victories, with successes secured in the Community Shield, EFL Cup, Europa League and Premier League.
He was returned to the starting XI for the 3-1 victory over Swansea City heading into the international break, and that performance may have convinced Mourinho to keep faith with a winning formula.