Tim Sherwood is the 16th man to have managed Tottenham since Arsene Wenger took over Arsenal in 1996 and will become the 10th boss to have crossed swords with the Frenchman when the two sides meet at the Emirates Stadium on Saturday evening.
Only one man has an unbeaten record against the Frenchman; Christian Gross (though they only played each other once).
With Sherwood given a contract until the end of next season, he is set to meet Arsenal – and presumably Wenger – on at least four occasions between now and May 2015. How will he stack up against this lot?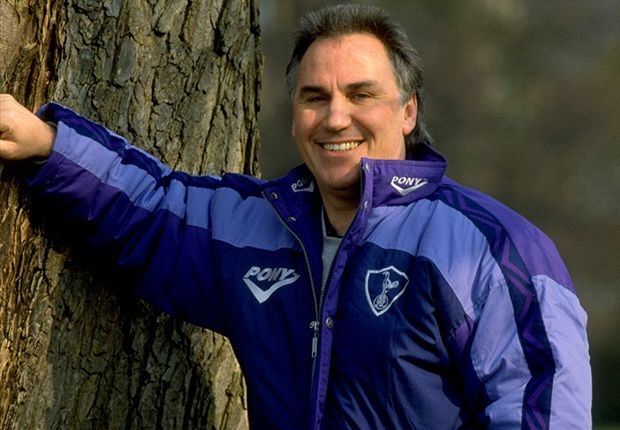 Not all smiles | Gerry Francis failed to beat Wenger in three attempts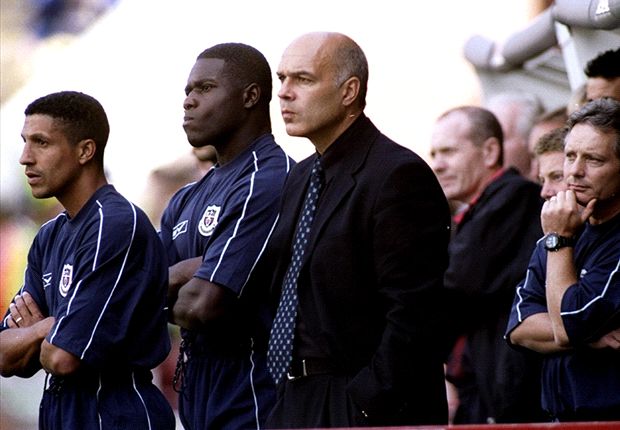 Completely Gross | Christian wasn't around for too long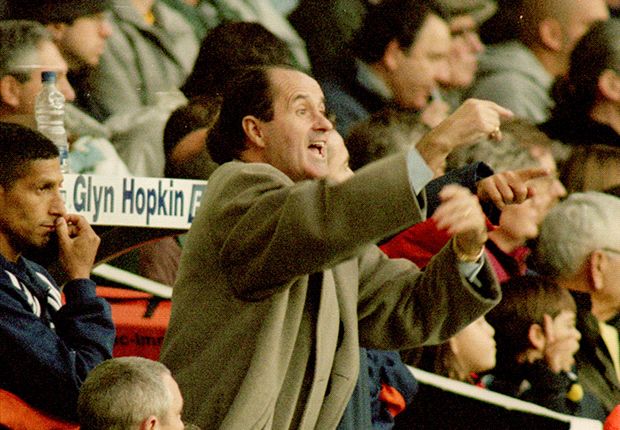 True Grit | George Graham struggled against Wenger
Gerry Francis was in place at White Hart Lane when Wenger arrived on these shores and ended his tenure in 1997 having never beaten the former Grampus Eight boss. Of their three clashes, Francis won none, drew two and lost one, scoring one goal and conceding three.
After Francis was given the heave-ho and Chris Hughton (pictured often) steadied the ship as caretaker, Christian Gross was next in line. The Swiss faced Arsenal just once, a 1-1 draw.
George Graham did manage to beat Wenger – once, 2-1 in the Premier League in 1999 thanks to a Sherwood goal – but drew two and lost two of their four other meetings. Graham's side only mustered five goals in as many games, and conceded seven.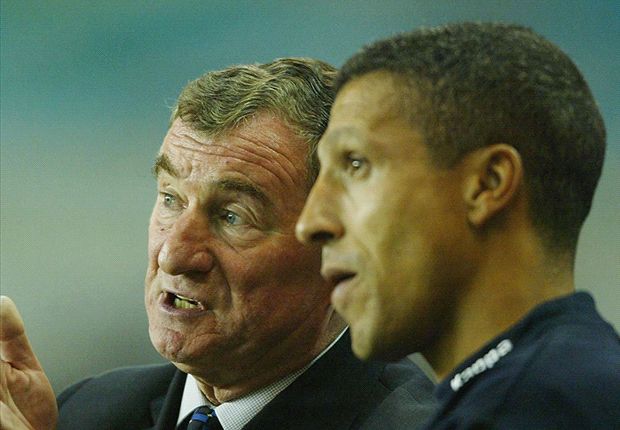 Don't bleat | David Pleat had four goes at besting Wenger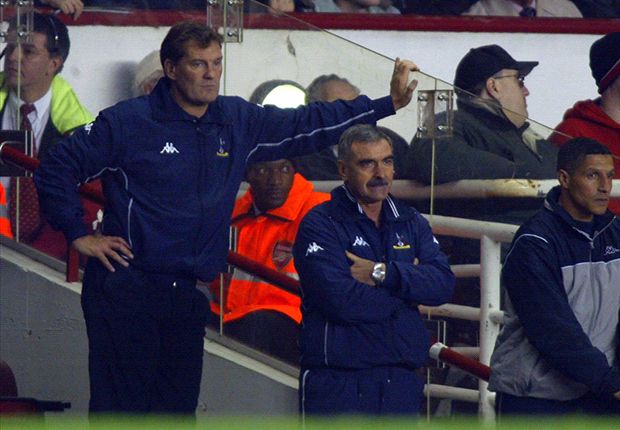 Not a doddle | Glenn Hoddle failed to beat the Frenchman in four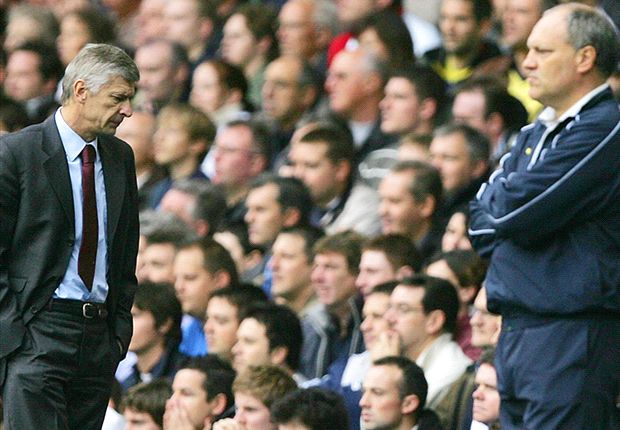 Grim reading | Martin Jol endured the worst record
David Pleat went up against Wenger on four occasions while in temporary charge, taking over from Gross, Graham and Glenn Hoddle at various points between 1998 and 2003. He failed to come out on top in any of those matches, losing three and drawing one.
Former England manager Hoddle hardly fared any better, with two defeats and two draws from four matches between 2001 and 2003.
Martin Jol had a number of runs-in with Wenger during his three-year spell at the Lane. The two famously squared off after Spurs had taken advantage of two Gunners players staying down injured to score a goal, but the Dutchman left Spurs having failed to beat Le Prof in seven meetings; losing four, drawing three, conceding 16 and scoring nine.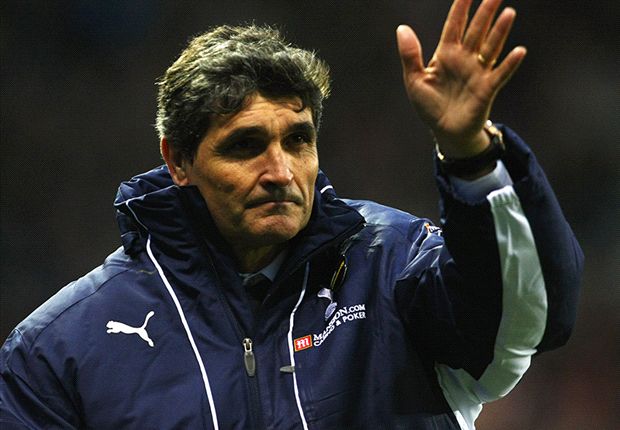 Fleeting visit | Juande Ramos had his high points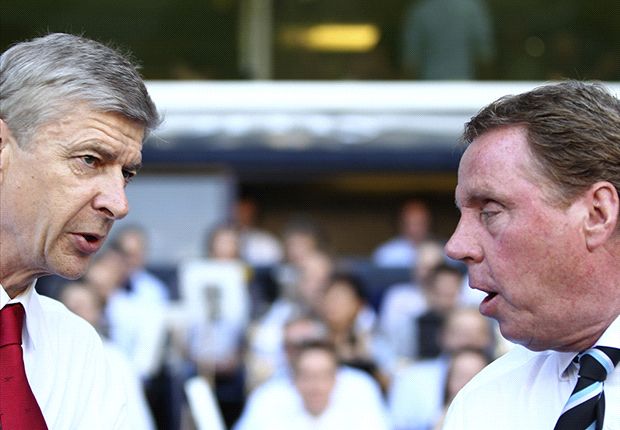 Terrific results | Harry "Arry' Redknapp's record was impressive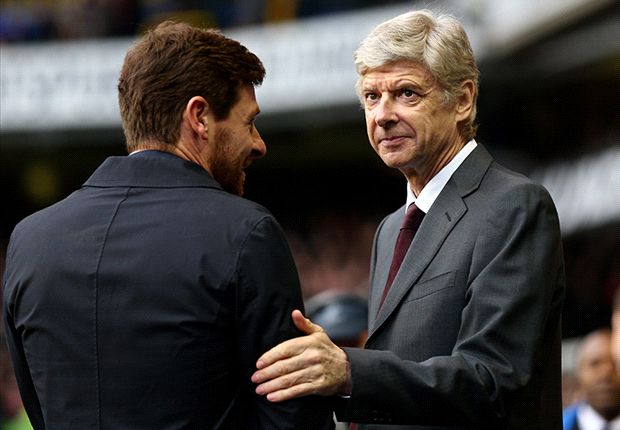 Mind the gap | AVB won just once against the Gunners
Juande Ramos was not in England long and he lost to Wenger in their one Premier League meeting, but did register a 5-1 League Cup semi-final thrashing after the first leg had ended in a 1-1 draw.
Harry Redknapp succeeded Ramos and did more damage to Wenger than any other Spurs manager. Of nine clashes, Redknapp oversaw three wins, three draws and three defeats. Two of those draws were high-scoring affairs – 4-4 and 3-3 – the defeats were heavy – 0-3, 1-4, 2-5 – and the wins were narrow, but no less impressive – 2-1 (twice) and 3-2.
Andre Villas-Boas replaced Redknapp and picked up where the 'Arry left off in north London derbies: losing 5-2. Spurs won the next clash 2-1 at White Hart Lane but lost 1-0 earlier this season to leave the Portuguese's record reading one win and two defeats from three games.