The former Arsenal midfielder is enjoying working as technical director at Panathinaikos and opened up about his time in England as well as his unfortunate departure
---
EXCLUSIVE
---
Gilberto's philosophical nature reminds you of a certain long-serving Arsenal manager at times. The Brazilian was 25-years-old when Arsene Wenger brought him from Brazil to play in one of the most physically demanding leagues in world football. He was a mainstay of the midfield which finished the 2003-04 season unbeaten, while he helped them to two FA Cup trophies.
Golden Boy winner announced
Now technical director at another of his former clubs, Panathianikos, Gilberto's job is to use his skill set to put the Greek side back in the big time again.
"It is a real challenge being a sports director," Gilberto told Goal in his scenic office overlooking the Hymettus mountain in Athens. "It's the first time I'm in this job and you have to understand how everything works very quickly.
"I came to the club at the end of last season and didn't know much about the previous campaign and gave the best support I could to find the right players and balance in the team. There are a lot of challenges in the club and you have to slowly overcome them but I'm enjoying it so far."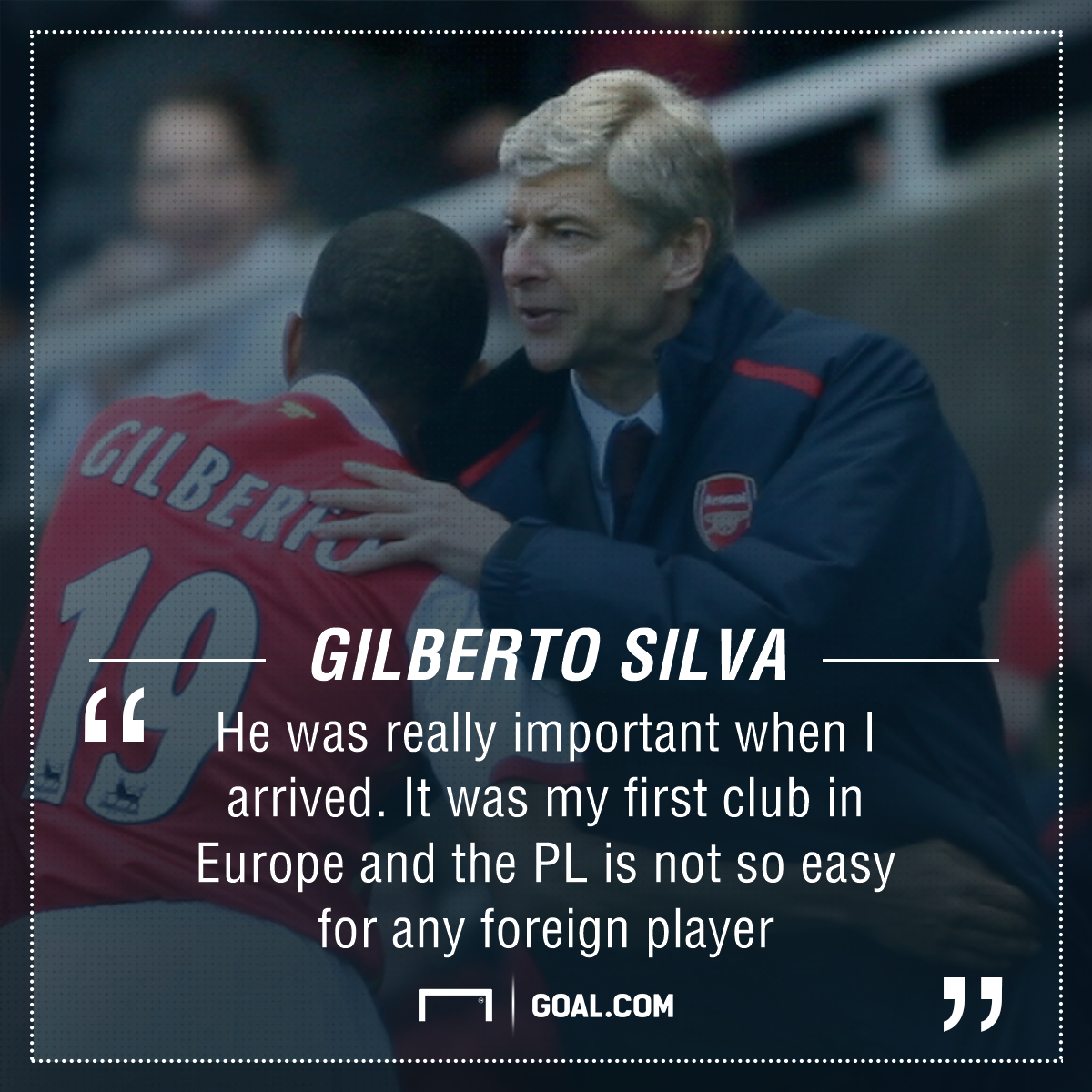 Having played 78 times for the Greens and winning the league and cup double in Athens, it's fair to say Gilberto knows enough about the history and significance of Panathinaikos. He admits he briefly spoke to Wenger and his former sidekick David Dein after taking up the role, seeking words of wisdom from the ex-Arsenal vice-chairman.
"We spoke about some things and I spoke many times with David Dein. We're very close friends and I hope he will come to see one of our games soon. I spoke to other friends I have in the job and then you start to bring some new ideas to the club from what I've experienced as a player – and things I've missed as a player and to fill up this gap inside the club."
Ibrahimovic nominated for Ballon d'Or
The current trend of players following retirement usually sees many head for coaching, with Thierry Henry and Freddie Ljungberg both examples of former Arsenal players who have gone down that particular route. Gilberto says the sporting director role brings about it's own unique challenges, and while he hasn't ruled out becoming a coach or returning to the Gunners in the future, he says his experiences as a player have helped him settle into his new job.
"At the moment I didn't have the feeling to be a coach. If you want to be a coach you must have this feeling and must live for it. You have to understand that sporting director is a full time job and the pressure is totally different and in some places being a coach is not easy – many coaches have been sacked very easily all over the world.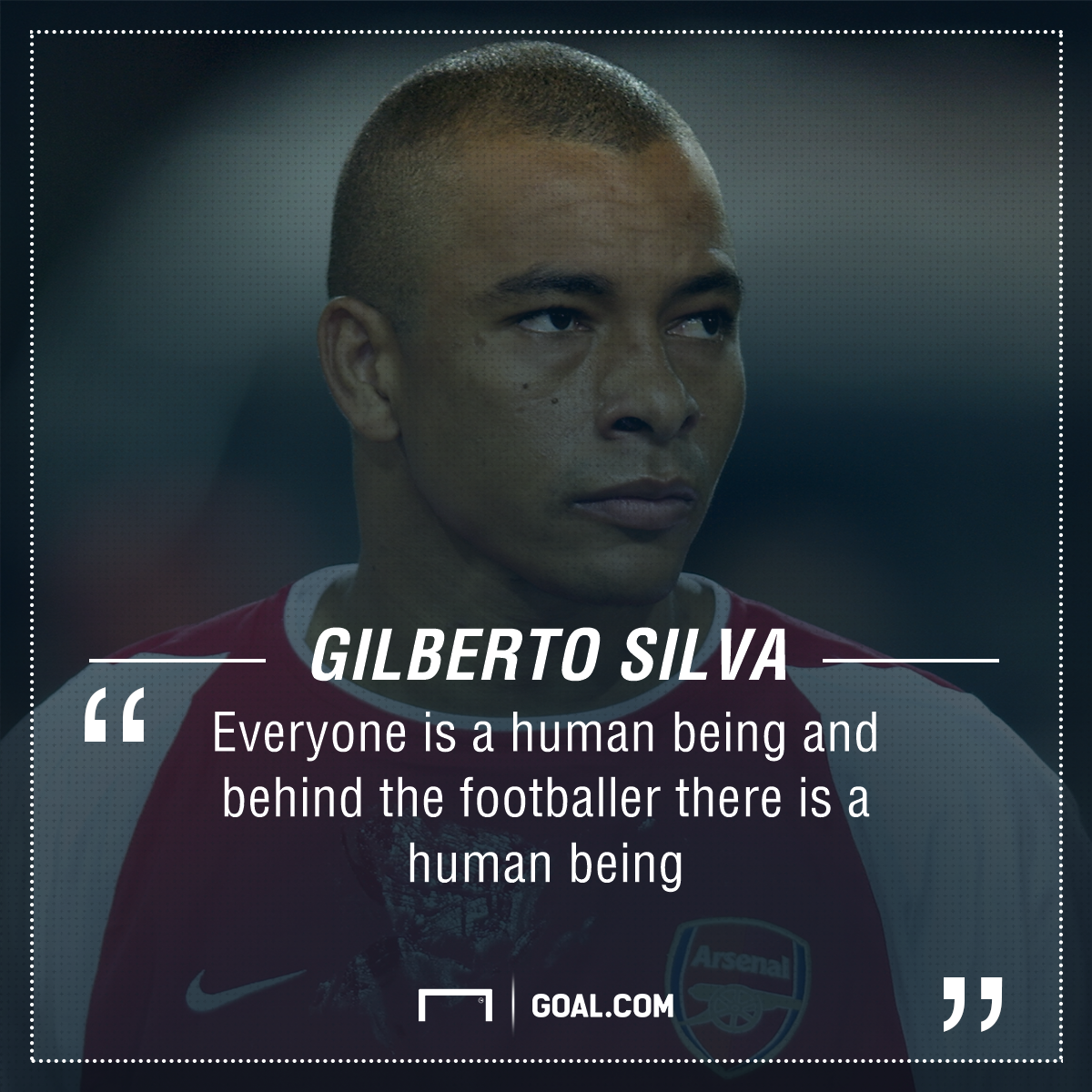 "At some point I will do my badges but that's because I want to understand better what is behind the face of the coach, what he has to learn to become a successful one.
"You never know [about returning to Arsenal]. Everyone knows Arsenal is the club from the deepest point of my heart that I have a great love and appreciation for. The most important part now is not to focus on that and focus on doing my job in the right way, to help them achieve their goals. If the team achieve their goals it means that everyone has done a good job.
"Everyday when I wake up I think what can I improve at the club, what can I do to improve myself and what can I do to give the club better service? This is my own challenge everyday. Sometimes it is a lonely job. Sometimes you don't have anyone to share your frustrations with. Sometimes you don't have people thinking the same way as you but you have to encourage people to work as you want according to their abilities and try to help them improve for the club.
"I believe [being a footballer] can help a lot, especially when you approach a player, because I was on the other side before. You understand the mentality of the player not to be too shy and too hard – to find a good way of approaching them. Even though they are young players, old player, big players – everyone is a human being and behind the footballer there is a human being."
Premier League Team of the Week
Working alongside Wenger, who recently marked 20 years as Arsenal manager, was evidently a career highlight for Gilberto and the manner in which he speaks and conveys his ideas bares similarities to that of the Frenchman. He says arriving in Europe for the first time brought up various challenges, but the biggest obstacle in his way was not being able to speak a word of English.
"He was really important because when I arrived at Arsenal I came as a man. I was 25 at the time and the good thing for him was that he didn't have so much to work with me. It was my first club in Europe and the Premier League is not so easy for any foreign player. It's maybe a bit harder for a Brazilian player because we came from good weather, nice life and different coaching and you have to adapt to the way of playing which is difficult.
"The hardest thing for me was the communication as I could not speak English at the time. I had to work hard to learn the language and it was one of the gifts of playing in England, apart from football, of course. I would not have been satisfied when I left England if I had not mastered English even though I had success in football.
"It was important when he told me the way he wanted me to play. In Brazil we got the ball, played at the side and the back – it wasn't aggressive going forwards. He spoke to me about it and I understood very well and this is the reason why I played regularly."
Arsenal are currently spoilt for choice in midfield with the likes of Francis Coquelin, Granit Xhaka, Mohamed Elneny, Santi Cazorla and Aaron Ramsey all competing for a place. Since Gilberto's departure in 2008 the club have struggled to replace him, fielding the likes of Denilson, Mikel Arteta and even Kim Kallstrom over the years. Gilberto attempts to explain why the club have found it difficult to find that all-round defensive midfielder and cites the fact that his successors have had no older role model to learn from.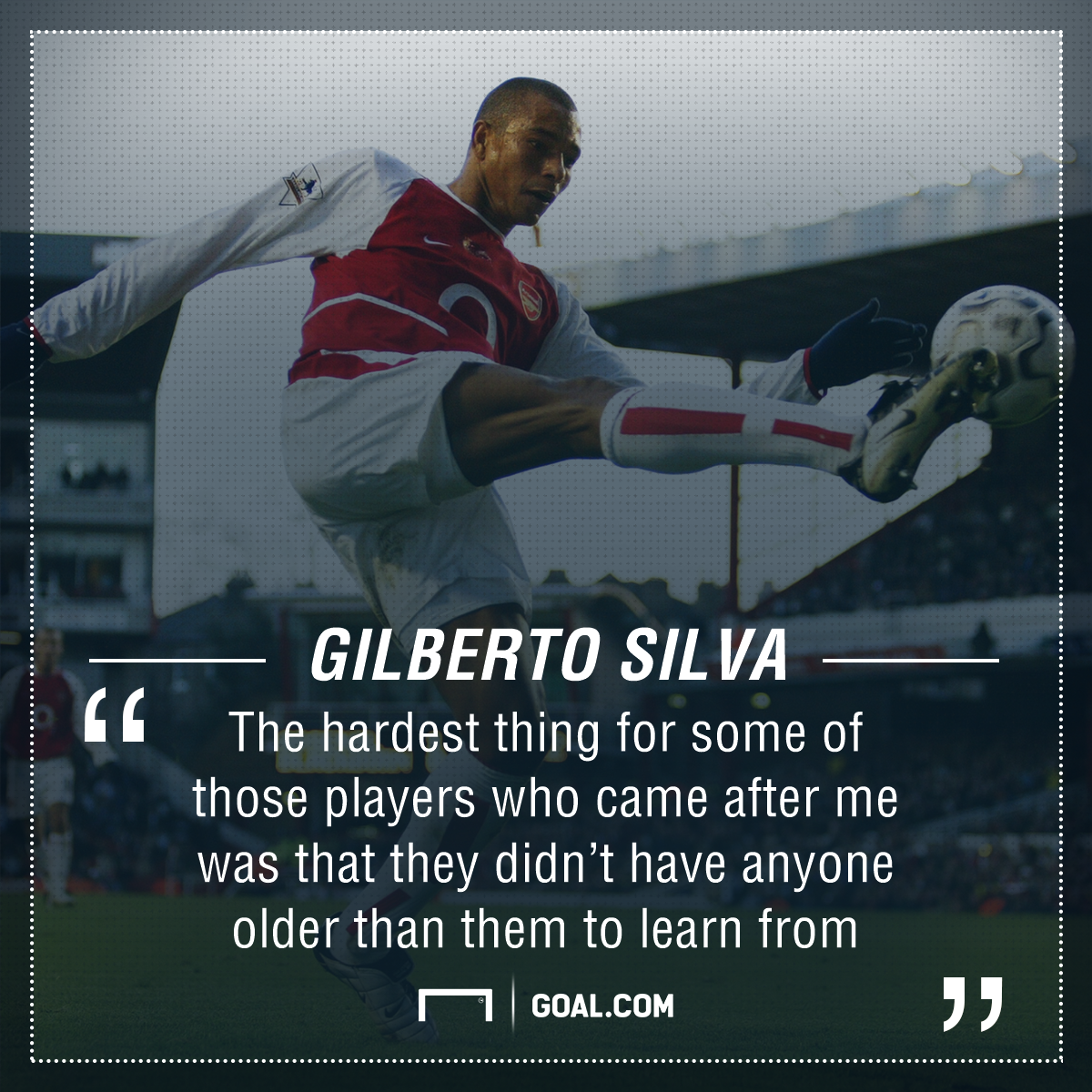 "Coquelin had very good moments last year. I heard comparisons to me which I'm happy about because it means people understood my role and the job I was doing. Maybe they didn't understand at first because at the beginning they expected a Brazilian player to score the goals!
"I think the hardest thing for some of those young players who came after me was that they didn't have anyone older than them to learn things from, as I had with Ray Parlour, Patrick Vieira and Edu.
"They were there before me and worked with the coach for a long time. It was important to have those guys in front of me to see how they approach the game and learn from them. For some of the young players after me when things started changing, renovating the team, it was quite hard. Maybe the ones who took their opportunity were Cesc Fabregas and Mathieu Flamini because myself and Patrick left, then they started to play with each other."
While reminiscing on his time at Arsenal it becomes apparent about how tough a decision leaving the club was. In his penultimate season with the Gunners, a reinvigorated Gilberto took on the captain's armband due to Thierry Henry's injury and scored 11 goals from midfield in the process. He admits that his final season at the club was the most difficult of his time in England and reveals that he turned down the opportunity to join another unnamed club in England, instead opting for Greece and Panathinaikos.
Premier League Worst Team of the Week
"This [2007-08] was the season where I took a different role in the team because I had the captain's armband as Thierry was injured. Everything worked well for me because I not only did my job as a defensive midfielder but I could help going forwards, scoring goals.
"The hardest thing was the season after when I was dropped to the bench which was my last season for Arsenal. It was hard for me because I was making headlines as a defensive midfielder and delivering upfront without losing focus on my main role and after I came back late from the Copa America it was hard for me to watch the games from the bench.
"It was not easy for me to understand, I spoke to Arsene about it and it was disappointing for me. It was hard when I saw that it would not change and I made my mind to leave which was really hard for me. I had an opportunity to move to England but it would have been hard to play against Arsenal."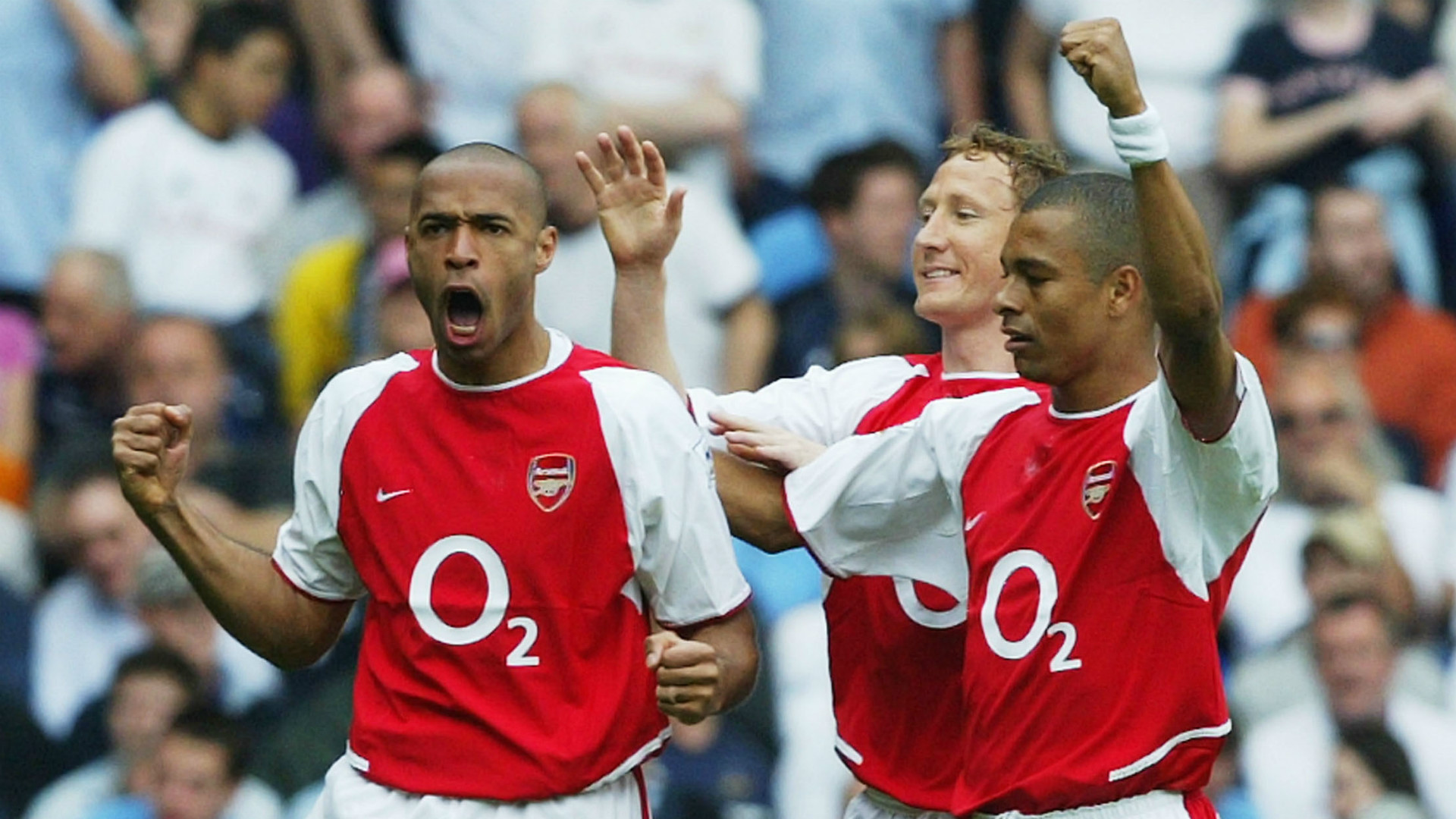 Gilberto's backstory is a fascinating one. He grew up in a poor family and took jobs at a young age which included working on a coffee plantation and as an upholsterer, the latter of which he learnt from his father who retired in 1991. Having to provide for his entire family was a life lesson which has helped Gilberto understand his responsibilities throughout his life and he says it's something that he has transferred to football.
"There are many people like me who had the same kind of upbringing", insists a humble Gilberto.
"I grew up in a very small village and I would never myself have an opportunity at a football club, a trial or whatever. When I got my chance I wanted to do the best I could. I had frustrations at the beginning, then I went back to work again to help my family.
'Untouchable' BBC a big problem for Zidane & Real
"I believe that what I had to do before football was important for me. It's easy to get lost when you achieve your goals in football. I never lost the plot because I understood how the hard the life can be outside of football. For somebody who wants to succeed in football he has to understand that the footballers life is not so easy if you want to achieve great things. You have to work hard instead of complaining all time. To work hard, to be responsible and transfer it to football – for me it worked pretty well.
"I worked in a construction company which was hard work. I've worked since I was 11 because I wanted to have my own money and didn't want to ask my father. Not because I was obliged to do it. At 11 years old I worked on a farm on a coffee plantation for a week. This was the first job I got paid for a week. When I was 12 I worked as an upholsterer, then a construction company, then I had a period at my first club. After five months I come back to work at sweet factory to help my family. I always understood my responsibility during each moment and it was a great lesson that I keep with me through life."