Sky Sports is back with the weekly column, bringing you essential tips from the best Fantasy Premier League managers in the world.
FPL experts Holly Shand and Gianni Buttice answer the burning questions ahead of Friday's 6.30pm deadline for Gameweek 32…
If you were free-hitting what would your team be?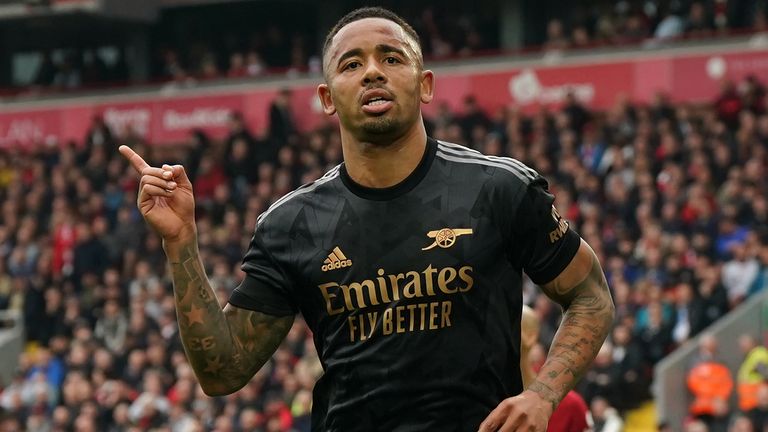 Holly Shand: My current draft is Martinez; Trippier, Alexander-Arnold, White; Salah, Martinelli, Eze, Olise; Jesus, Watkins, Kane.
Gianni Buttice: I am using my free hit this week and currently my XI is: Johnstone, Alexander-Arnold, Trippier, Alex Moreno, Salah, Saka, Martinelli, Maddison, Jesus, Watkins, Diogo Jota.
The big questions marks I have are: Odegaard vs Jesus – Maddison vs Iheanacho – Gakpo vs Diogo Jota.
Who are the best differential options for those free-hitting?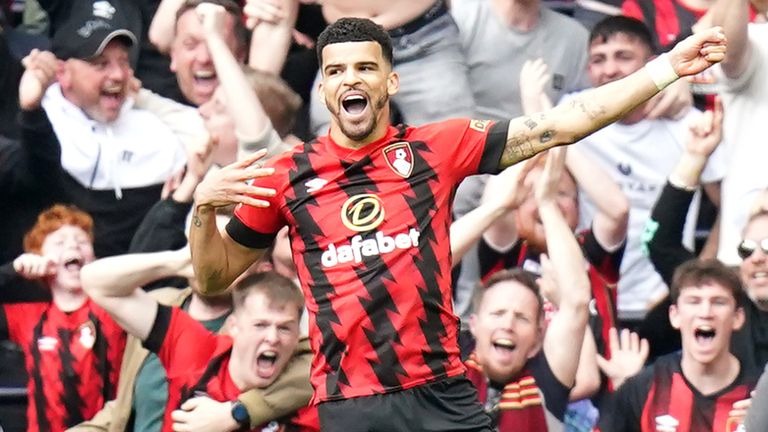 Holly Shand: Playing the Free Hit in itself will be a differential move this week, but in terms of differential picks I really like Dominic Solanke for the forward line, Cody Gakpo in midfield and Andrew Robertson in defence. Each of them have the form and favourable fixture.
Gianni Buttice: It's a difficult week to predict the outcome in many of the fixtures but I would consider teams like Crystal Palace, Fulham and Bournemouth to all have a good chance of winning their home games. Jordan Ayew, Harry Wilson and Marcus Tavernier are all differential options I like this week.
Are there any popular free-hit players that you are concerned about?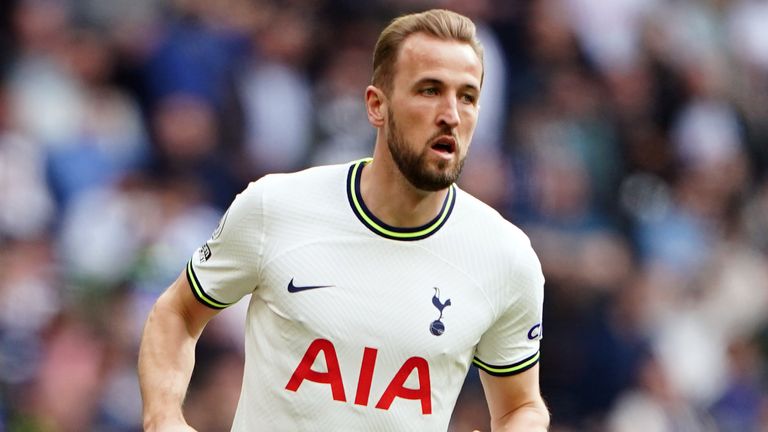 Holly Shand: It's difficult to know what to expect from Harry Kane when he travels to Newcastle United. I feel like spreading the funds to midfield might be more effective, but Kane's high ownership is scary and hoping he blanks doesn't sound like a fun strategy.
Gianni Buttice: Harry Kane is close to 40 per cent ownership so could do real damage to those who don't own him. I am struggling to justify his inclusion in my team because Spurs have been so underwhelming of late, but would a Harry Kane brace be a surprise? Not really.
With no clean sheets in their last three Premier League matches, I'm hoping the Newcastle defence can find some form again.
Who is your captain for the week?
Our pick of the best goals from matchweek 31 in the Premier League, including strikes from Julio Enciso, Eberechi Eze and John Stones

Holly Shand: I can't look past Mo Salah this week when it comes to both form and fixtures. Hopefully he retains his place on penalties too, despite missing a couple of spot-kicks in recent weeks.
Gianni Buttice: This feels like one of those weeks when captaincy isn't much of a debate. Those that own Mo Salah will very likely give him the armband, myself included. If I was looking away from Salah, I would consider other Liverpool assets as I do believe this is the fixture with the highest upside. Liverpool are scoring goals for fun and Nottingham Forest are so poor on the road.
Who are the priority transfers for those not free-hitting?
Take a look at our pick of the best saves from matchweek 31 in the Premier League, including stops from Hugo Lloris, Ederson and Keylor Navas

Holly Shand: Covering the key players to own like Salah and Alexander-Arnold seems like a wise move, with these players being important picks for the season run-in. The same could be said for Ollie Watkins and Eberechi Eze who have the form and the fixtures to prevail in the coming weeks.
Gianni Buttice: Liverpool and Arsenal assets should be targeted and I would happily take a hit or two to ensure you're well stocked in this area, especially knowing Liverpool have a good looking double gameweek 34. If you can field 9 or 10 good players this week with half a dozen from these two clubs, I think you can expect a green arrow this week.
Is a Liverpool triple-up moving forward essential?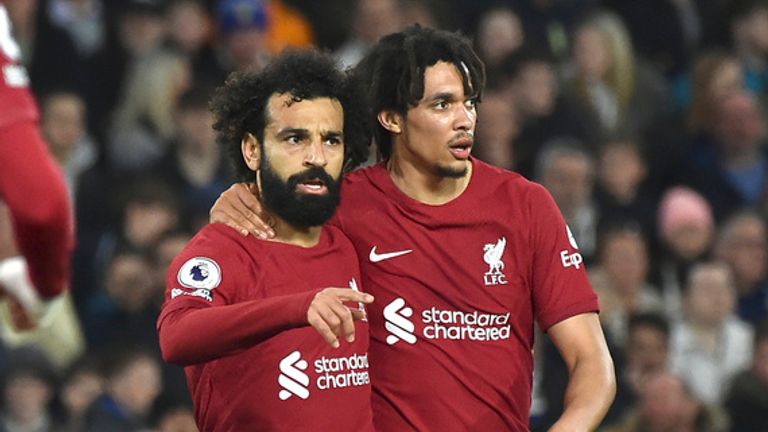 Holly Shand: Potentially, but it could be hard to achieve. They have the best run of fixtures for the rest of the season and don't have the distraction of other competitions either. If Alexander-Arnold continues to play in the midfield then he will become hot property for most FPL teams, with a boosted route to attacking returns.
Gianni Buttice: Whilst owning three Liverpool assets would be great ahead of their fixture run we can't ignore other teams with brilliant FPL assets too; Man City, Brighton, Man Utd all have good double gameweeks ahead and with only 15 players, we can't have them all.
Therefore I think a Liverpool double-up would still put you in a very good place to attack the run in. Alexander-Arnold and Salah the obvious quick wins here.
Have you got any concerns with Arsenal assets after recent results?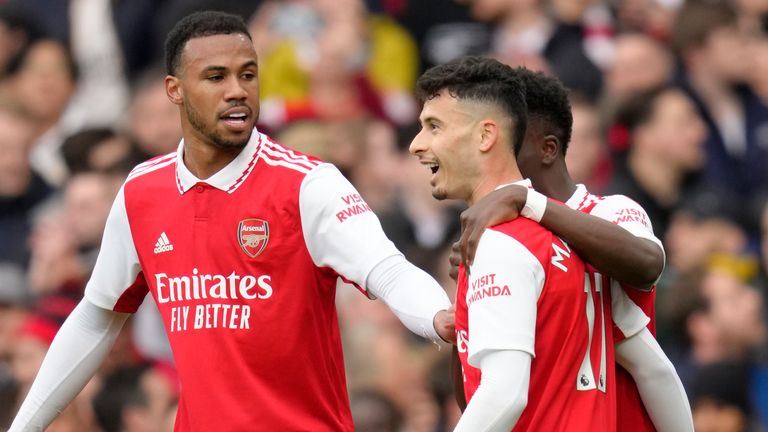 Holly Shand: I still think that White and Gabriel carry enough upside in defence to stick with for the next couple of gameweeks, especially with Saliba set to return.
Despite some shaky performances, the attack is still purring and creating plenty of opportunities, including goals. While the fixtures look tricky, going without an Arsenal attacker will make their games a tough watch over the next few weeks.
Gianni Buttice: I would have a few concerns if I owned an Arsenal defender because clean sheets are looking less likely as the weeks go on, but I would have no fears with their attackers.
In the last four Premier League games, they have scored 12 goals, averaging three goals a game which bodes well for the likes of Martinelli, Saka and Jesus.
Adblock test