The Gunners' talisman has grown visibly annoyed with his team-mates over the past few weeks and a faltering title challenge looks set to only worsen matters
---
COMMENT
---
If one moment in Arsenal's 3-3 comeback against Bournemouth defines Alexis Sanchez's hunger to win a football match then the clip at full-time of El Nino Maravilla hurling his gloves on the floor certainly did.
The show of passion is exactly how a title-challenging team should react after failing to win, but Sanchez is beginning to run the risk of that frustration boiling over and turning into a one-man show.
Meet Arsenal's first January signing
As talks continue between Alexis's agent and Arsenal officials over a contract extension, the Chilean is playing with fire in his eyes, snapping at team-mates and growing visibly frustrated at a side whose early-season promise is now stuttering when it matters most.
On Tuesday night, a clip of Alexis appearing to shout expletives in the direction of Aaron Ramsey after the Copa America champion decided to have a shot at goal instead of passing set the tone for Arsenal's first half. Perhaps it was a culmination of events which prompted such frustration from Sanchez, with Arsenal going two goals down in the first half when it appeared they had control of proceedings before Ryan Fraser's well-placed effort past Petr Cech.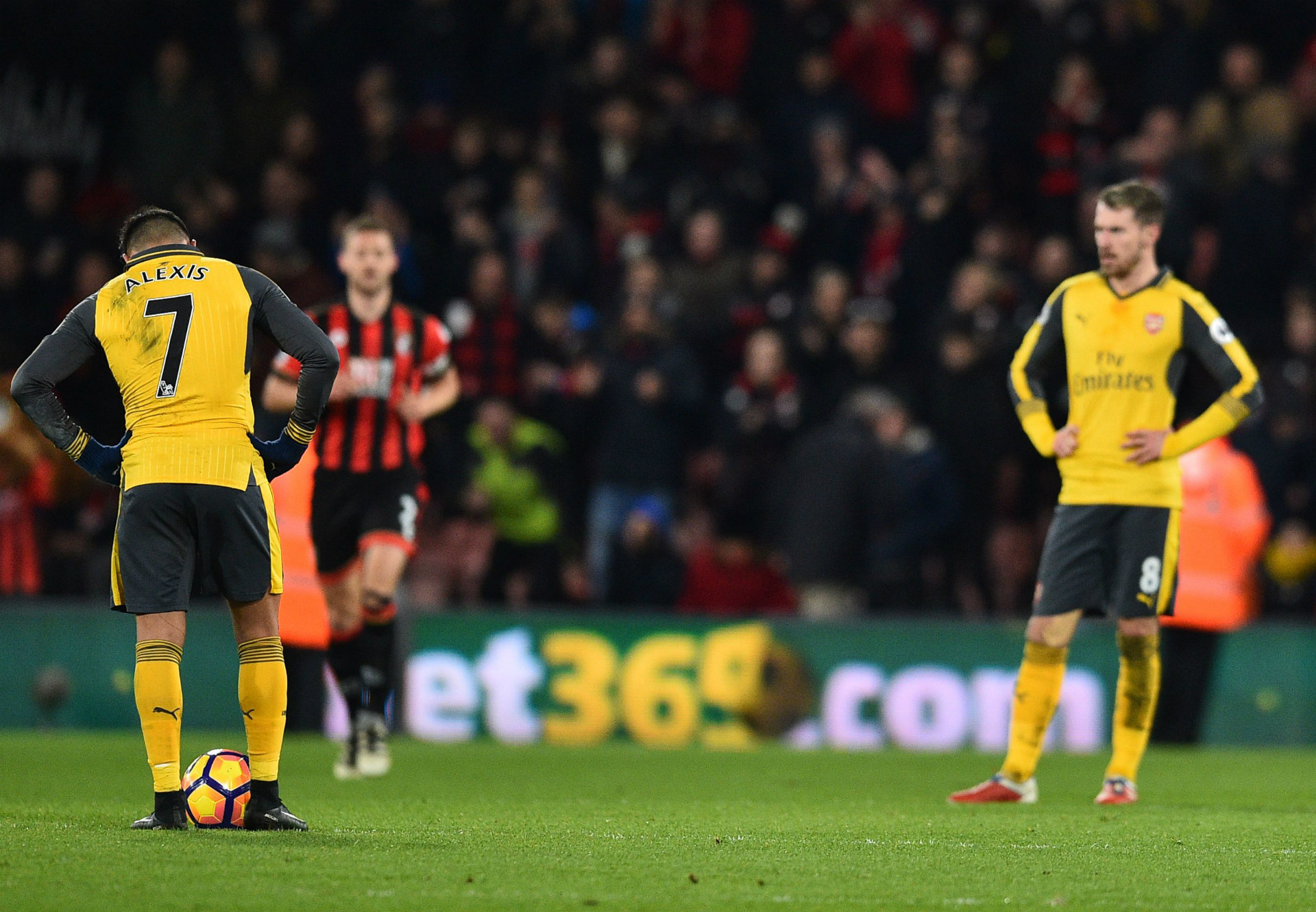 Sanchez has become notably more animated since the talk around his future at the club has increased and it is particularly interesting that this has coincided with Arsenal's inconsistent form. Olivier Giroud's 92nd-minute equaliser at the Vitality Stadium was well-timed and almost provided the tonic to go on and win the game.
While some people have questioned Giroud's decision to show off his newly-founded scorpion kick celebration and run over to the fans with four minutes of stoppage time to play, it's worth noting that it clearly didn't make a difference to the outcome of the game. Alex Oxlade-Chamberlain had the ball in his hands at the point when Giroud was celebrating and Bournemouth players were still trudging back to get into position.
However, it clearly irked Alexis who was understandably more concerned at getting the game restarted as quickly as possible. Although the Gunners mounted a terrific comeback, they had the opportunity to go one step better and take all three points from the south coast and the Frenchman's decision to celebrate sends the wrong signals to Arsenal's Premier League rivals.
Alexis has been at Arsenal for two-and-a-half seasons now. He knows the club well, he knows his team-mates well and despite spending much of his time at his leafy London mansion, he appears to be happy in the capital surrounded by his now famous dogs Atom and Humber. That happiness hasn't transcended to the team in recent games, though, with Sanchez becoming more animated when an attacking move doesn't come to fruition or a team-mate misplaces a pass.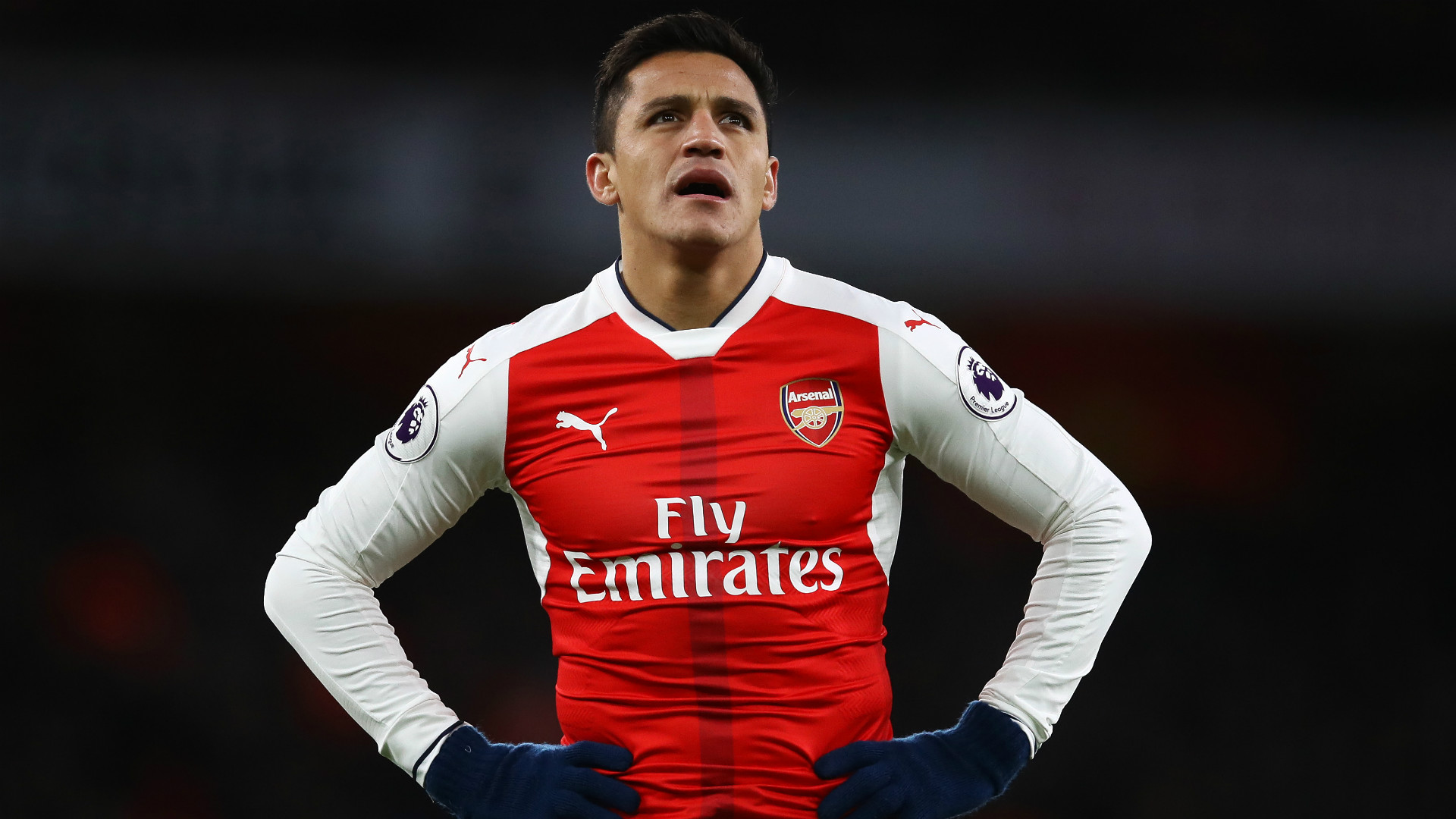 Teams are a community of minds and personalities. It is inevitable that the biggest egos will clash when the going gets tough, but it is up to Arsenal's best players – including Alexis – to channel that energy into better performances on the pitch. The 28-year-old is certainly doing his part and netted his 13th league goal on Tuesday night, contributing to bring his team back from the brink in another Jekyll and Hyde Arsenal performance.
Alexis runs the risk of his frustrations boiling over into something damaging – a la Nicklas Bendtner and Emmanuel Adebayor style – if the negative vocal outpourings towards his team-mates continue, and at such a key period in the Gunners season he would be better pressed to focus on encouraging his peers instead of reacting increduously each time.
With his contract set to expire in less than 18 months' time Alexis will be fully aware that he can land a final move to one of Europe's elite before he turns 30. While Tuesday's comeback showed great spirit and character from a team who didn't look like getting back into it, those same old questions remain over whether Arsenal can go from top-four perennials to title contenders.
In Alexis's eyes, it must be the latter.