The ex-Arsenal midfielder hopes to face his former club on Saturday and insists that, despite spending a lot of time on the bench, he sees his future at Stamford Bridge
Cesc Fabregas has reaffirmed his commitment to Chelsea in the wake of persistent transfer rumours but admits that it is hard for him to watch his team from the substitutes' bench.
The former Arsenal and Barcelona midfielder has been scarcely utilised by Antonio Conte since taking over, while he has been linked to the likes of Real Madrid.
He insists, however, that the thought of leaving Stamford Bridge had not crossed his mind.
"I have never though of leaving Chelsea. Madrid? There might have been calls, there might not have, but I am not thinking of leaving," he declared to Cadena COPE.
"The rumours over whether I am going or offering myself out tire me. Let them come out every [time]… apparently I want to go to 20 different teams.
---
READ MORE | Fabregas hits out at critics
---
"I am just one player. I will keep competing here. If I knew I wasn't good enough to play in this team, I would have moved away but I am very happy here. Not playing hurts but I know I am good enough for this team and I will give everything to play."
While remaining defiant over his future, Cesc confessed that he is desperate to spend more time on the pitch after only sporadic appearances in the season to date.
"It is tough being on the bench; I have never spent so much time there," he said.
"Every time I have entered [the pitch], I have felt really good. That leaves me happy after the games. I hope I can be with the team on Saturday [against Arsenal].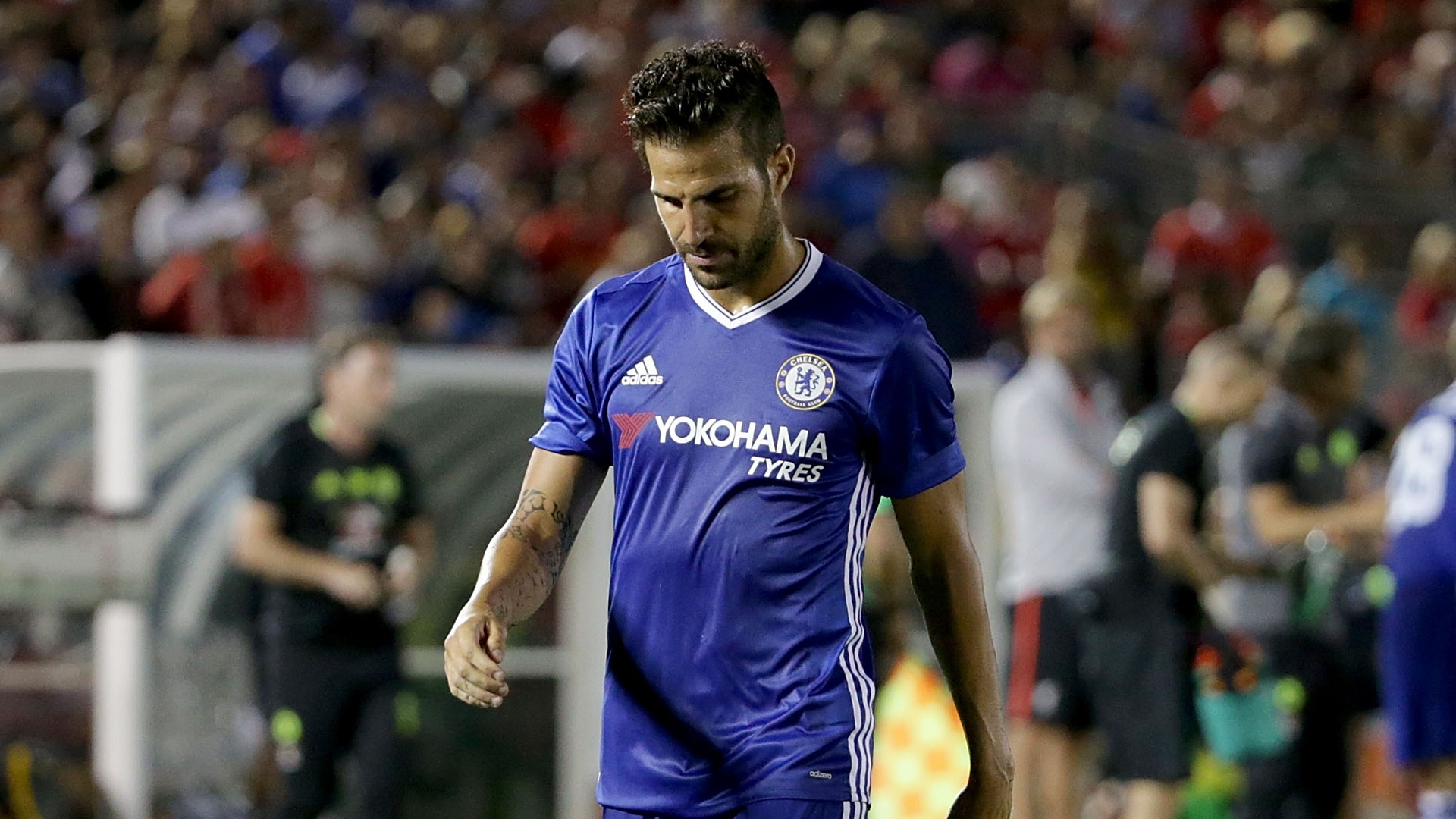 "It is a very special game against Arsenal. I spent many years there. It is a special feeling every time I am there. I don't know if I'll play; the manager waits until right before the game."
Despite having featured so little under Conte, Fabregas says that he enjoys a warm relationship with the former Juventus and Italy coach.
"I have spoken with Conte; he is a coach who has a very particular playing philosophy," he explained.
"We like him a lot. He is a brilliant coach and playing or not does not change that. He is a tough man and tells you things straight. We are very happy with him."