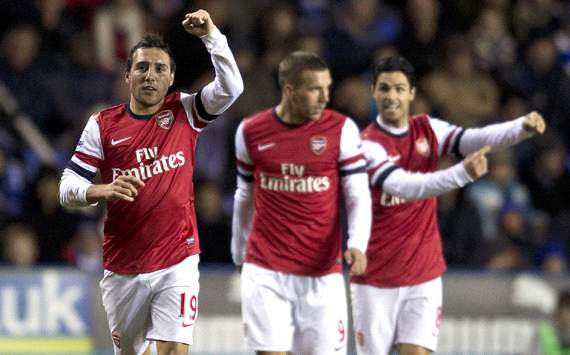 Arsenal can be assured of reaching the next generation of fans even earlier than usual thanks to a Gunners-focused nursery in Norway.
Children are taught about the history of the club and given uniforms consisting of replica shirts emblazoned with the names of their favourite players such as, erm, Gervinho.
The kids have been taught to hate former players, with one girl decrying, "Good, because we don't want him here!" when asked about the departure of Robin van Persie to Manchester United.
Lessons include 'Booing at the sound of a whistle 101', and 'How not to blink an eye at the price of tickets or the extortionate half-time fish and chips'.
The class have also been taught the words to a number of the Gunners chants, which are directed towards a shrine of Gunnersaurus – though one hopes that a certain chant involving Van Persie hasn't been passed on.
Rorschach tests have been startling, with kids responded to black, butterfly-shaped ink splodges with the names of Arsenal players, though one girl did confuse Arsene Wenger with Barack Obama – easily done!