Mikel Arteta says he accepts responsibility for Arsenal's poor form but believes the club's in-house statistics show they have been victims of misfortune this season.
The Gunners lost 2-1 at Everton on Saturday and now lie 15th in the Premier League having won only one of their last 10 league matches.
The defeat at Goodison Park came after a 1-0 home reverse to Burnley and a 2-0 loss at bitter rivals Tottenham – but Arteta says Arsenal's data suggests they should have won those games.
The Gunners' analysts calculate their expected win percentage based on a number of factors, including chances created and possession, in relation to the entire history of the Premier League.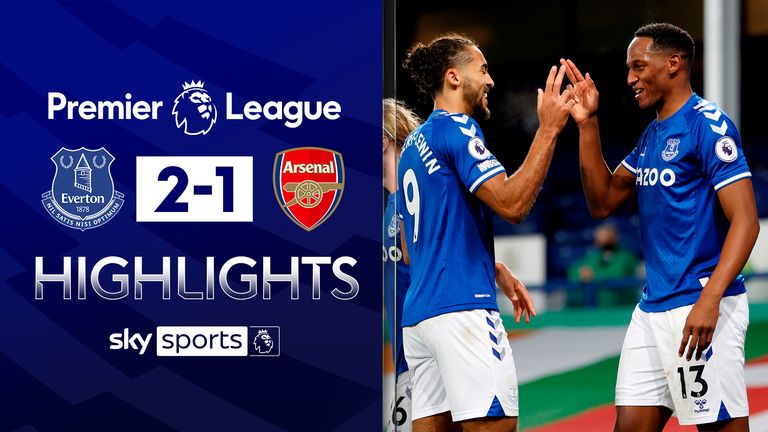 Arteta said: "Last year we won the game against Everton (Emirates, February 23) with a 25-per-cent chance of winning, you win 3-2. Last weekend, it was a 67-per-cent chance of winning any Premier League game in history and a nine-per-cent chance of losing, and you lose.
"Three per cent against Burnley and you lose, seven per cent against Spurs and you lose.
"There is something else apart from that. It is not just the performance on the pitch, it is something else that needs to go our way and at the moment it doesn't.
"Saying that, it doesn't care because you lose and the only thing that cares is that you lose a football match and this is what we hear."
Analysis: Have Arsenal been unlucky?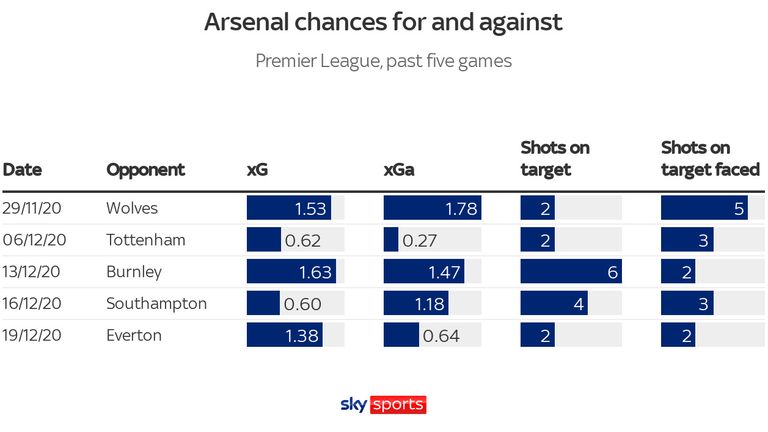 Looking at Arsenal's last five games, Arsenal registered more shots than the opposition in just two, while analysing the expected goals in those games also shows that Arsenal were second-best against Wolves and Southampton, and only narrowly ahead of Burnley.
They also beat West Ham earlier in the season with a vastly inferior xG – 1.11 to West Ham's 2.8 – and beat Manchester United at Old Trafford with a notable disparity – Man Utd were 1.04 to Arsenal's 0.4.
They did, however, lose at Liverpool despite registering an xG of 2.71 to 1.26, and at Manchester City with 1.3 to City's 0.9.
'Players hurting but atmosphere good'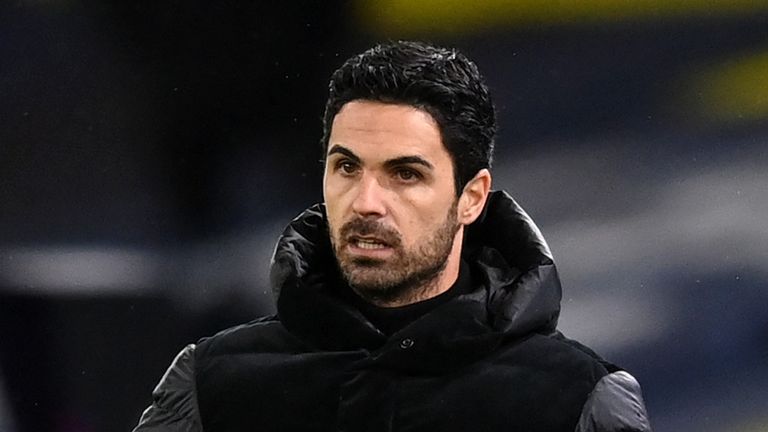 Arteta has dismissed suggestions of discord within the Arsenal dressing room but accepts the players are "hurting" after defeat at Everton on Saturday.
However, he did admit is it "impossible" to unite every individual at the club, explaining: "The atmosphere at the club is as good as it can be when we are all hurting.
"Results in the Premier League are hurting and everybody is worried and everybody is suffering at the moment. We want much more and we are working to get much more.
"In the dressing room, when you are losing football matches, it's difficult. They suffer as well because they care, they want more, the confidence level starts to go. But the unity is there.
"Is there 100-per-cent unity around the club? It's impossible in any club, even when you win, because players that are not participating is always more difficult."
Although they topped their Europa League group and face Manchester City in the Carabao Cup quarter-finals on Tuesday – live on Sky Sports – Arsenal's troubling league form means Arteta is now the bookmakers' favourite to be the next top-flight manager to be sacked.
But the Spaniard, in his first managerial role after working as part of Pep Guardiola's staff at City, says he is not feeling any pressure from those inside the club.
He said: "Within the club, everything I'm feeling is just support, encouragement and total confidence that we are going to get through this together.
"Externally, I never read what is happening. I know more or less what is happening but I never read in beautiful moments and don't read in difficult moments. I just try to focus on the job and what I have to do.
"But obviously a club of this stature deserves the best, and when it's not happening, everybody is going to question what is happening. I'm the most responsible one in terms of result, so I have to accept that."
'We need fighters, not victims'
Although he has already added two trophies to Arsenal's collection during his relatively short time at the Emirates, Arteta believes it is in tough moments that he will discover what kind of characters he has in his squad.
"Normally when that happens, you have two types of people: fighters and victims," he said. "You just need fighters – you don't want any victims.
"Victims just bring excuses, bring negativity and they start to blame everything that is happening around them or that is not going for them.
"You just need people who fight, people who contribute and people who are ready to give everything to the cause in these moments."
Let'