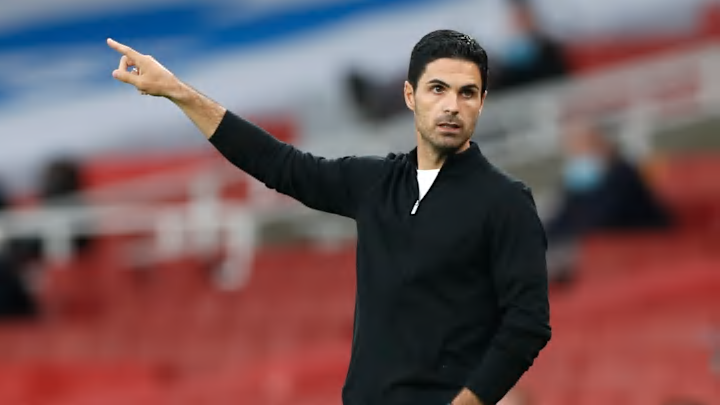 When the team sheets came up an hour before kick off, the positive Liverpool fans cranked their expectancy levels up from 3-0 to somewhere around the five-goal mark. Who could blame them? That was a feeling shared among pretty much the entire football world.
Multiple changes were made by Mikel Arteta with an eye on fitness and the upcoming FA Cup semi-final with Manchester City, while Liverpool were at full strength.
You can look at the steady improvements being made in north London as reason for the predictions being unjust, but it doesn't hide the fact that the gulf in class between the two sides is enormous. Y'know, as you'd expect from two sides separated in the Premier League by 43 points.
With alterations aplenty and Liverpool acting as if the match was a training session, they waltzed their way through the opening proceedings in first gear, against a Gunners side who couldn't get near their opponents.
Sadio Mane scoring after 20 minutes was an expected outcome, and the floodgates opening afterwards was too.
But then it all came crumbling down, in reverse order.
The Emirates Stadium has seen defensive calamities galore over the past few years, but in 99% of those situations, it's Arsenal offering the opponent a goal on a plate.
Not Virgil van Dijk, and not Alisson Becker.
Of course, on the positive side, the front three pressing from Arsenal was a smart move by Arteta. He knew in order to stand any chance of getting a less than humiliating result, let alone a goal, his side had to force the issue high up the pitch.
On one side you can stake a claim for Arsenal forcing Liverpool into errors, but before getting over the top excited about the goals, they were mistakes. And really bad ones at that.
The Gunners were not in the game at all during that half. The difference in quality made for painful viewing, and to suggest a win, or a draw, would indicate that gap is closing is a wild assumption to make.
Have they got more steel under Arteta? Are they a touch more solid? Are on they on the right path?
Yes to all.
But what has been commonplace at the club over recent seasons and is almost always the case, is jumping the gun too soon before falling flat soon after.
Securing a positive result must, of course, be praised, but it can't be seen as the end of the process. Instead it must be seen as a small building block towards the finished article.
Arsenal still have a long way to go. Having just three efforts at goal all match and being forced to camp deep in their own half throughout demonstrates the sheer size of the task at hand.
The Gunners' immediate goals are not to reach the level of the Reds, sure, but it's an occasion where if the match was played again tomorrow, you'd still put your house on the visitors. You can't deny there was plenty of luck involved in tonight's win.
Right, so, positives. Arsenal have just beaten Liverpool, right? Can't just be quelling expectations and dampening spirits.
Rob Holding, while rusty, put in a decent showing at the back against the endless waves of Liverpool attacks, while the ever-reliant Kieran Tierney continues to prove why he may become one of the best signings Arsenal have made in over a decade.
Reiss Nelson got himself a first Premier League goal, and Alexandre Lacazette has his confidence back. Arsenal should enjoy the highs of the moment, but a pinch of realism must be added to any victory beers.
Manchester City next up in the FA Cup, it doesn't get any easier.
For more from Ross Kennerley, follow him on Twitter!
Let'