The Spaniard has found game time difficult to come by this season and will miss crucial games against the likes of Tottenham and Man Utd
Arsenal striker Lucas Perez looks set to be on the sidelines for six weeks after sustaining an ankle ligament injury during Tuesday's EFL Cup game against Reading.
WATCH: Iwobi's best moments in Arsenal shirt so far
The Spanish forward started in the 2-0 cup win over Jaap Staam's side but was substituted on 72 minutes when Danzell Gravenberch clattered into the 28-year-old with a strong tackle.
Perez, who scored his first and only two goals in the EFL Cup third round match at Nottingham Forest, recently notched a pair of assists for Mesut Ozil in the win over Ludogorets and was urged by Gunners boss Arsene Wenger to build on his encouraging start.
However, the former Deportivo forward is expected to miss crucial November fixtures against the likes of Tottenham, Manchester United and Paris Saint-Germain.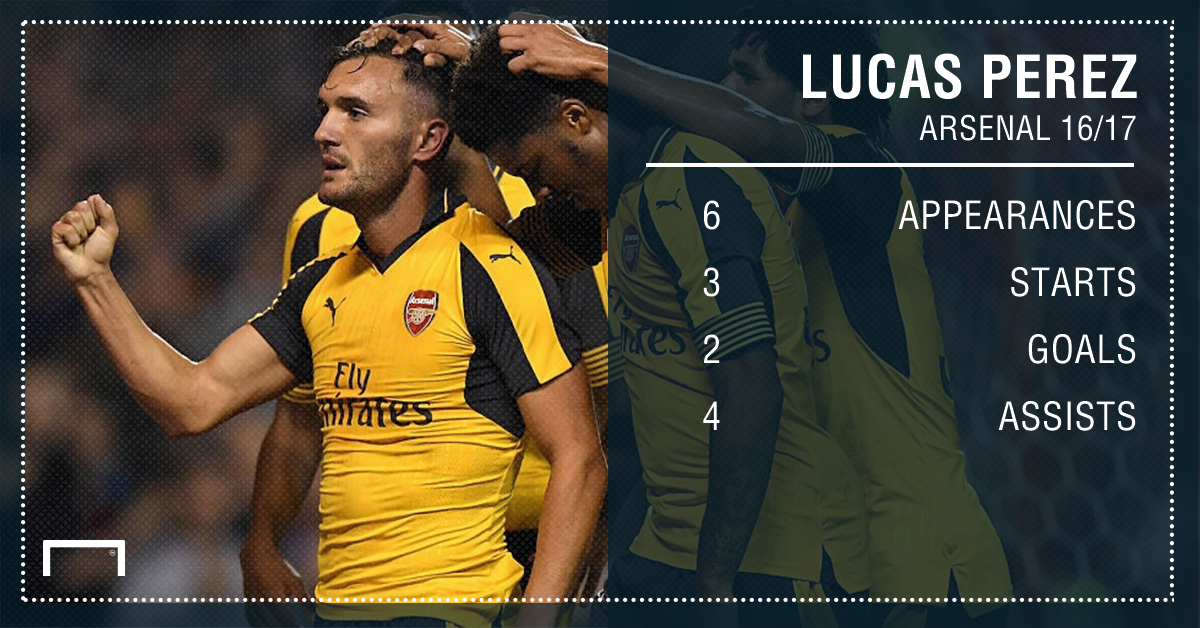 France striker Olivier Giroud returned from injury on Tuesday and will be part of the squad which travels to Sunderland for Saturday's game at the Stadium of Light.