The Gunners have confirmed an agreement with the sportswear manufacturers which will take effect in the summer of 2014
Arsenal have announced a new, long-term kit manufacturing deal with sportswear giants Puma.
Although the club did not disclose the financial details or the length of the agreement, they did confirm it added up to a record package with Gunners manager Arsene Wenger hailing it as a "big moment for our club".
"This is a very exciting day for Arsenal Football Club," added Gunners chief executive Ivan Gazidis. "The new partnership represents the biggest commercial deal in both Puma and Arsenal's history.
"We are excited to be partnering with Puma, a company whose football heritage and record of innovation have a strong affinity with our own. This represents another important step forward in Arsenal's progression on and off the pitch.
"Pele, [Johan] Cruyff and [Diego] Maradona are just three players to have worn Puma. There is a real cultural fit between the two organisations. We share some ideas for all Arsenal fans around the globe."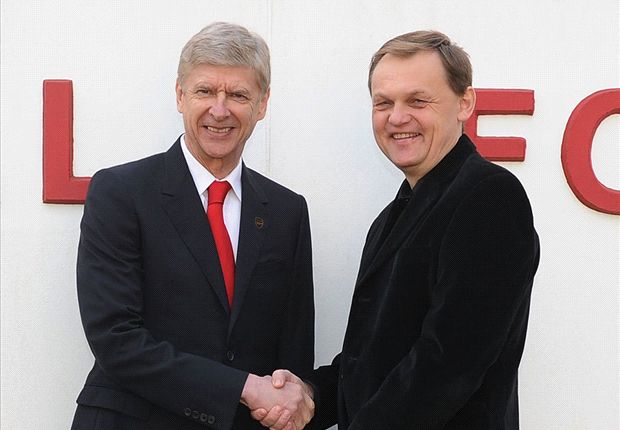 Done deal | Arsene Wenger shakes on the deal with Puma CEO Bjoern Gulden
Puma CEO Bjoern Gulden revealed that the manufacturers had been hoping to team up with the Premier League leaders for several years.
"Arsenal have been a key strategic target for Puma for a number of years now. It is the third time in the last two decades we have entered into negotiations with Arsenal, and this time we have been successful," he said.
"As we enter a new era in our company history, Arsenal represent a major commercial and marketing opportunity to reinforce Puma's credibility as a global sports brand, and we have full confidence the plans in place to activate this partnership will have a significant global impact. Arsenal is a perfect fit for Puma."
The deal, which takes effect on July 1, 2014, ends a 20-year association between the Gunners and Nike.