Arsenal and adidas have launched the next chapter of their No More Red campaign, an initiative first launched in January 2022 to support the long-standing work being done by Arsenal in the Community to help keep young people safe from knife crime and youth violence
A year ago, Arsenal men's team caught the attention of the nation when they played in white kits in their FA Cup third-round tie with Nottingham Forest, officially launching the campaign.
Arsenal will once again wear the kit, drained of Arsenal red, in the FA Cup third-round match against Oxford United on Monday January 9 to again mark the next phase of No More Red in partnership with adidas.
Arsenal Women will also be supporting the initiative by wearing No More Red pre-match training kit jackets in their derby match at Emirates Stadium against Chelsea on January 15.
Although the number of teenagers killed as a result of violent youth crime dropped significantly in 2022 in comparison to 2021, there were 11,502 knife offences recorded in London between January 2022 and November 2022, an increase compared with the corresponding period in 2021.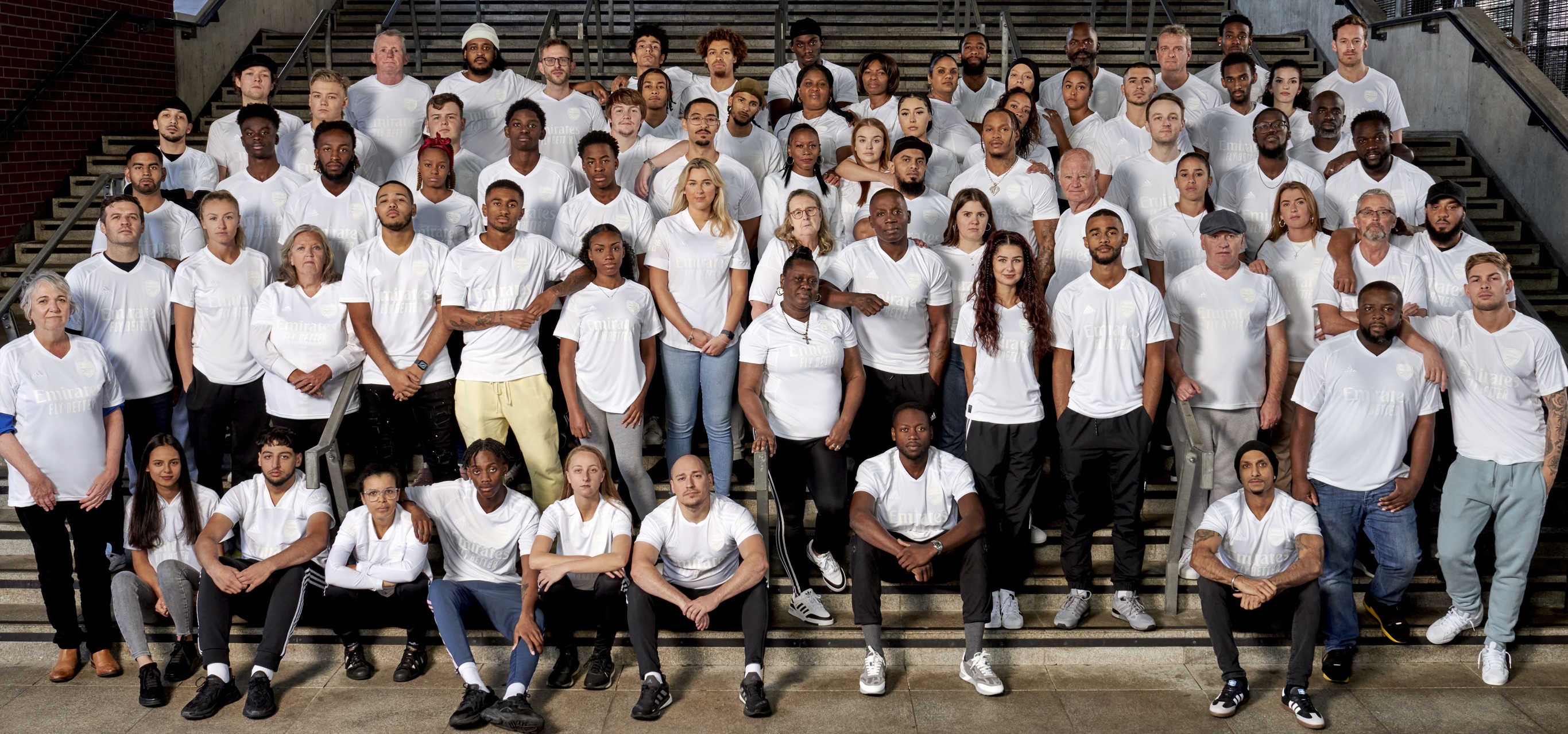 For 2023, Arsenal and adidas are inviting members of the public to be part of the campaign by volunteering with one of its charity partners. They include:
Each person who volunteers with one of the charities and organisations as part of the No More Red scheme can receive their own No More Red jersey and will be invited to watch Arsenal play at Emirates Stadium.
Each charity and organisation have 10 No More Red jerseys to give volunteers, who each must donate their time to be eligible. Full details relating to how each participating charity is offering the white jersey can be found on their respective websites. Details are also available on arsenal.com/NoMoreRed.
As was the case in 2022, the kit will never be commercially available and will only ever be awarded to individuals who are making a positive difference in the community.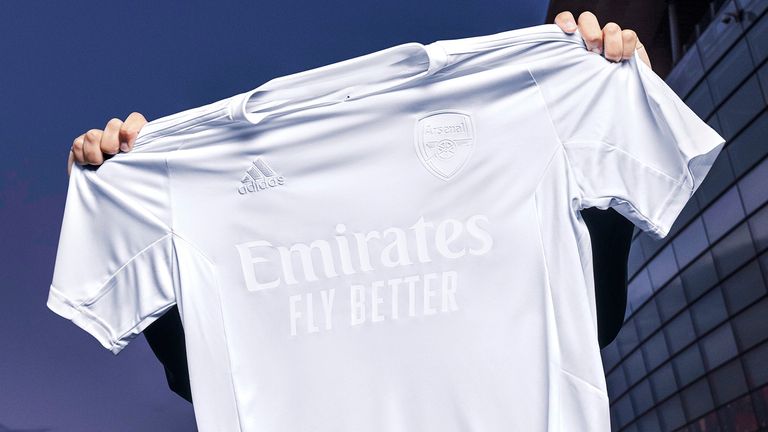 Freddie Hudson, head of Arsenal in the Community, said: "Last year we were proud to launch No More Red with adidas. It provided a unique opportunity to highlight almost four decades of our local community work that has helped to keep thousands of young people safe.
"Throughout 2022, we worked in our local area with adidas, our local authority and our charity partners to build on our support for young people by providing more high quality safe spaces to play sport, access to trusted role models and to shine a light on the positive work being done across our community.
"Young people face multiple challenges as they grow up in today's world and we don't have all the answers, but we are confident our work makes a significant contribution to the lives of our participants.
"Our hard work must continue and we're proud to be building on the achievements of the first year of No More Red by adding more social action projects and a volunteer programme that broadens the reach of this powerful initiative.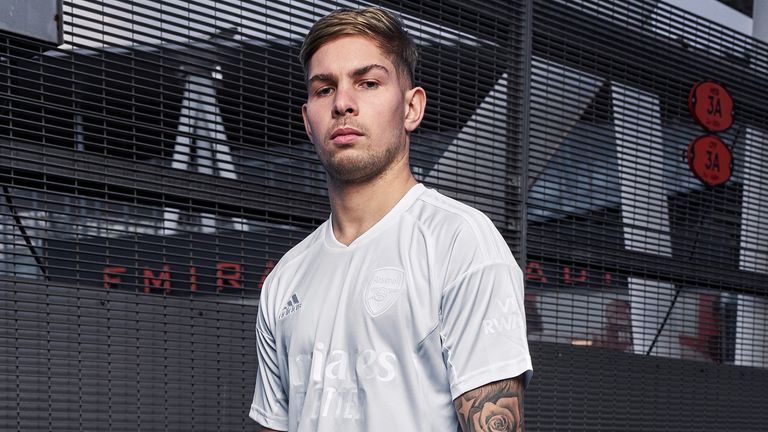 "Combining decades of expertise with the incredible support from adidas, will help more individuals make better, informed choices about their future. We're also sending a strong message that by pursuing your talent and focusing on aspirations, young people can have bright futures and become role models themselves."
Jessica Neil, CEO of Stephen Lawrence Day Foundation, added: "We're extremely proud to be one of the nominated supporting charities of No More Red, working alongside Arsenal and adidas to inspire a more equitable, inclusive society and to foster opportunities for marginalised young people across the UK.
"Stephen Lawrence Day 2023 marks the 30th anniversary of Stephen's death and a significant moment for reflection. We can never know what extraordinary things Stephen would have achieved in his own name had he been afforded the opportunity, but we can work together to ensure that every other extraordinarily ordinary young person like him is supported, empowered and uplifted to explore the full breadth and depth of their potential."
No More Red successes in 2022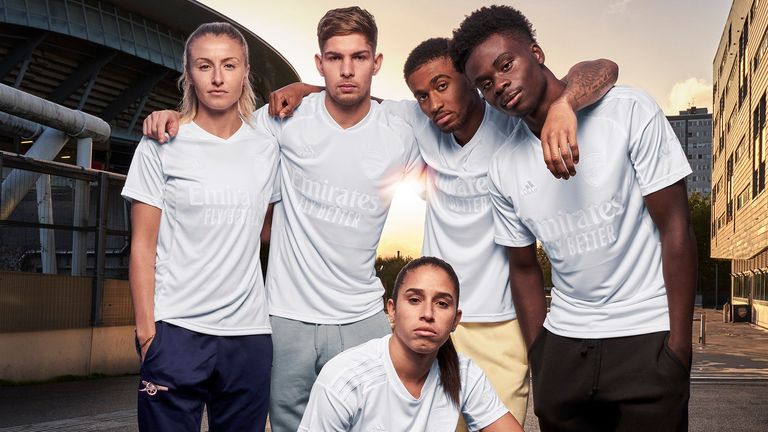 During the first year of the No More Red initiative, Arsenal and adidas had a number of highlights and successes as they continue to tackle knife crime and youth violence in London.
In the summer of 2022, they created and launched the No More Red Social Action Projects, where 30 young people were led by street artist Stazzy to learn about a career in art. The sessions culminated in the creation of a No More Red mural in Rosemary Gardens, Islington
Talent from across the sports and creative industries, including champion boxer Anthony Yarde, filmmaker Luke Brookner, renowned artist Reuben Dangoor and DJ Emerald Rose Lewis, were also brought together to provide support and advice to young people in London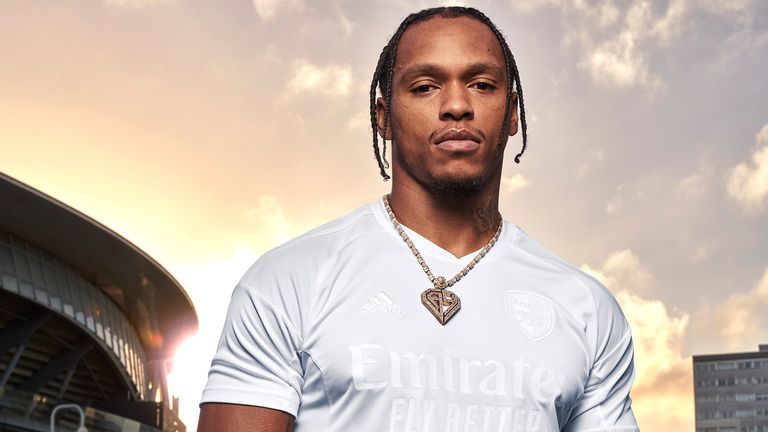 On the Harvist Estate, just minutes away from Emirates Stadium, a football pitch has been refurbished. It has been used by Arsenal in the Community to run sessions throughout 2022 with over 200 young people and over 1,500 attendances with responsible adults in a safe environment. Residents around the pitch also benefited with over 8,000 hours of access to a safe place to play football.
Arsenal and adidas have also given a platform to 10 charities across London who all work to combat the root causes and damaging effects of youth violence, as well as celebrating positive young role models by awarding over 50 young people across London with the No More Red shirt, and highlighting their achievements on Arsenal matchdays, in the stadium and across its channels.
Smith Rowe: Why No More Red matters
A year ago, Arsenal teamed up with adidas to launch the No More Red anti-knife crime initiative to help tackle youth violence, which is continuing into 2023

In January 2022, Emile Smith Rowe opened up to Sky Sports as Arsenal launched the No More Red initiative with adidas to help tackle the root causes of youth knife crime in London.
"Growing up in Thornton Heath in Croydon, I heard stories. There were always situations where you would hear something on the news about it happening close by," Smith Rowe said. "It would be a little bit scary at the time.
"If I did not play football, what would I have done? Where would I be right now? Sometimes I do think about it.
Arsenal legend Ian Wright and Gunners winger Reiss Nelson discuss their early lives growing up in London, knife crime and what's inspired them on their footballing journey

"I feel like at that time there was definitely a turning point for me. My friends were doing different things, maybe doing things they should not have been doing.
"I know how tough it is as a young person growing up in an area like that. It is hard to say no sometimes because you don't know what else to do. That is when my family came together and told me, 'This is not what you want to be doing.'
Idris Elba, Ian Wright and voices of the North London community discuss the violence on London streets and how Arsenal & adidas have teamed up to combat the problem with their 'No More Red' campaign

"They helped me through that.
"It is important that we all come together to support this. It is such a serious situation. It makes me proud to be a part of it and it makes me proud to put on an Arsenal shirt. Hopefully, we can help some young people."
Adblock test