There are three certainties in life: death, taxes, and relegated Premier League players doing anything they can to escape the clutches of the Championship and maintain an outrageously lavish lifestyle on top flight wages.
Now that the season is over, and the trio of Swansea, West Brom and Stoke have all checked out of the money laden haven of the English top tier, their players are very much up for grabs.
The transfer window has arrived, and those still in the Premier League will be circling the top relegated talent like vultures in a bid to land a bargain deal, so let's take a look at who we can expect to make the highly desired return to the promised land…
9. Jay Rodriguez (West Brom)
Clubs Linked: Tottenham, Crystal Palace
Reported Fee: £12m
Spending much of the season under the radar as the Baggies failed to put up a fight in their relegation (that was, until the walking legend of Darren Moore arrived on the scene), Jay Rodriguez is often forgotten about in the West Brom side; but 11 goals in all competitions speaks for itself.
Though linked with Spurs, a reunion with former England boss Roy Hodgson at Crystal Palace seems more fitting for the attacker, and he could certainly give another edge to the Eagles' forward line.
8. Jonny Evans (West Brom)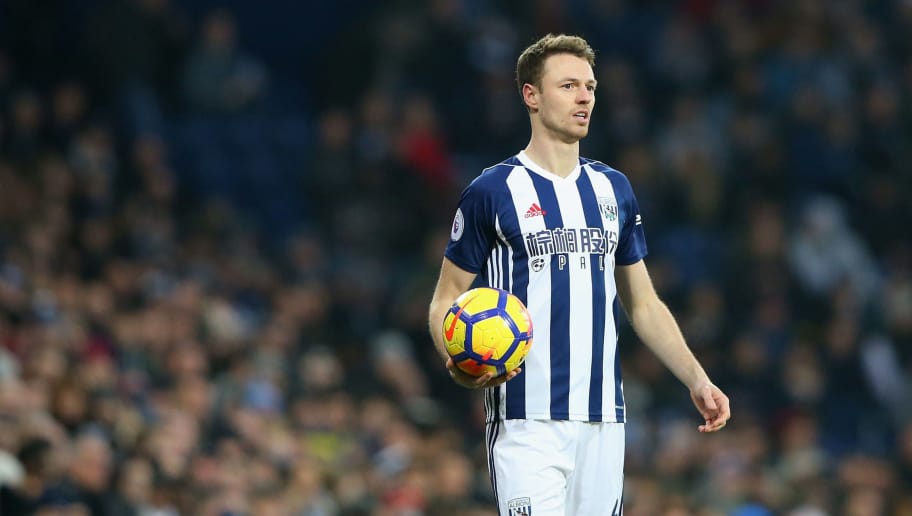 Clubs Linked: Leicester, Everton, Newcastle, Arsenal
Reported Fee: £3m (Release Clause)
Now this is a move that you could've predicted back in January. Over the winter period, Arsenal were heavily linked with a late move for the three time Premier League winner, but nothing came to fruition. Now that the Baggies are relegated, Evans' price tag drops to a fraction of what he's actually worth, and this is the sort of deal you could bet your house on happening.
There is one problem, though, which is causing all sorts of trouble in the defender's attempt to escape; and that's his agent's demands. Reports claim that due to such a low transfer fee, his agent is making all sorts of demands and fees for both the player and himself which are making a move away from the Hawthorns more tricky than it needs to be
Still, Evans will definitely be leaving this summer.
7. Salomon Rondon (West Brom)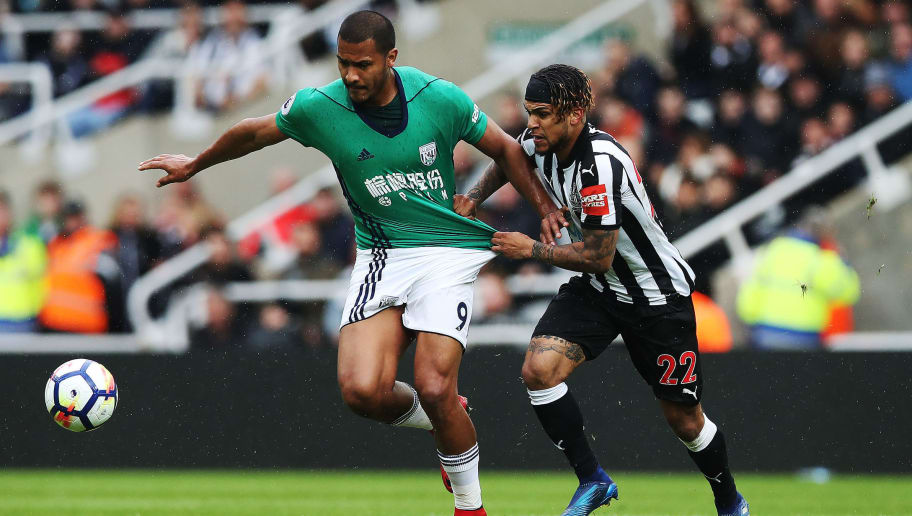 Clubs Linked: West Ham, Tottenham, Chelsea, Cardiff
Reported Fee: £16.5m (Release Clause)
The towering Venezuelan certainly hasn't hit the heights that have been expected of him since his arrival in the West Midlands, but that doesn't mean he's a lost cause. 
There's strong interest in the 28-year-old, and a general consensus that he has a lot more to offer than that which the Baggies have managed to get out of him. Height, strength, and an alarming turn of pace for his size, Rondon is an ideal target man, and executed correctly, he can be a great asset. 
6. Joe Allen (Stoke)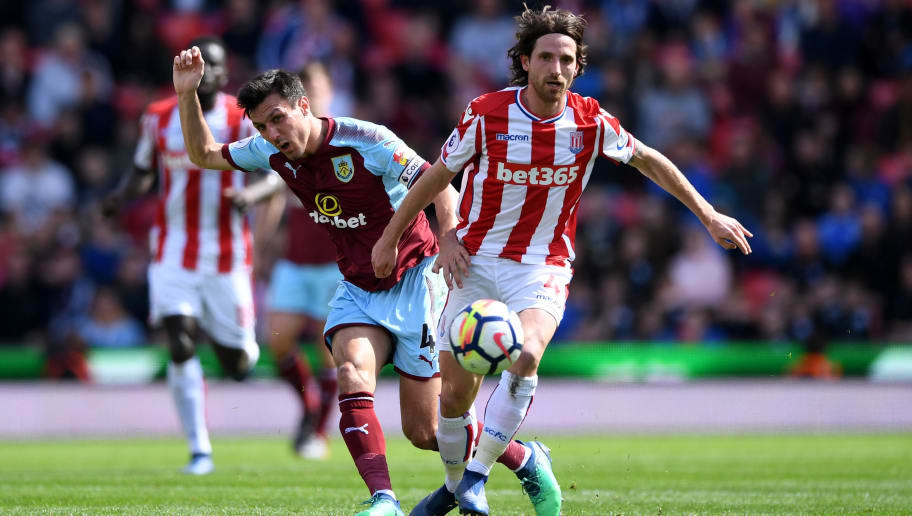 Clubs Linked: West Ham, Crystal Palace, Newcastle, Wolves
Reported Fee: £25m (Top Six Release Clause)
Joe Allen has recently come out and admitted that he would consider staying with the Potters to help them return to the top flight next season, but you get the feeling that if there is even a sniff of interest in him, then he'll be out of Stoke quicker than Gary Rowett could say 'Welsh Xavi'.
His £25m release clause only applies to the top six – apart from Liverpool, who comically inserted a clause that doesn't allow them to buy Allen back – but any substantial offer for the 28-year-old would surely have to be accepted at this point.
5. Wilfried Bony (Swansea)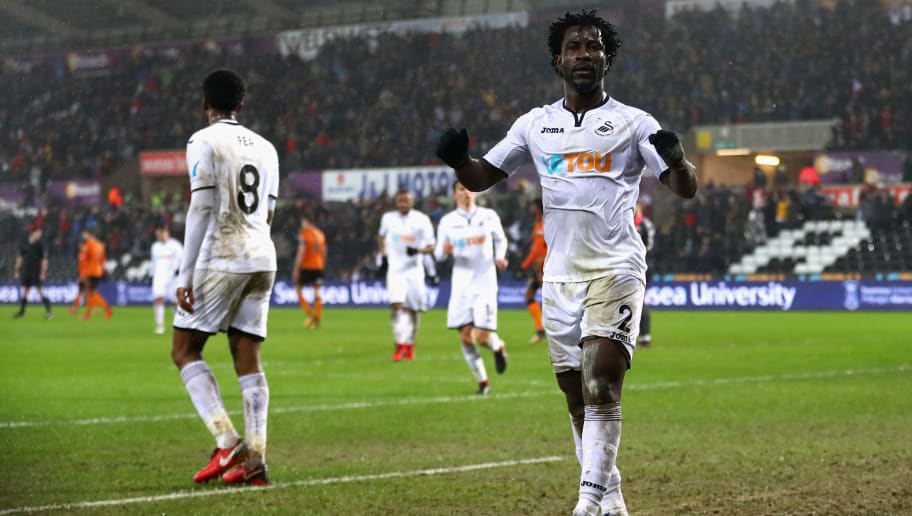 Clubs Linked: None
Reported Fee: N/A 
The first and only player on this list not to be linked with a varying range of top flight outfits, Wilfried Bony is a bit of a curve ball. However, it is no secret that Swansea are spending a ridiculous amount of money on the Ivorian's wages, and many claim that the club are looking to move the striker along.
Having spent the second half of the season injured (and indeed, still recovering), Bony hasn't been able to catch the eye of any suitors. However, many will recall his first stint with the Swans – and there's a chance he may get another opportunity in the top flight.
He'll probably go really cheap, too. So there's that.
4. Xherdan Shaqiri (Stoke)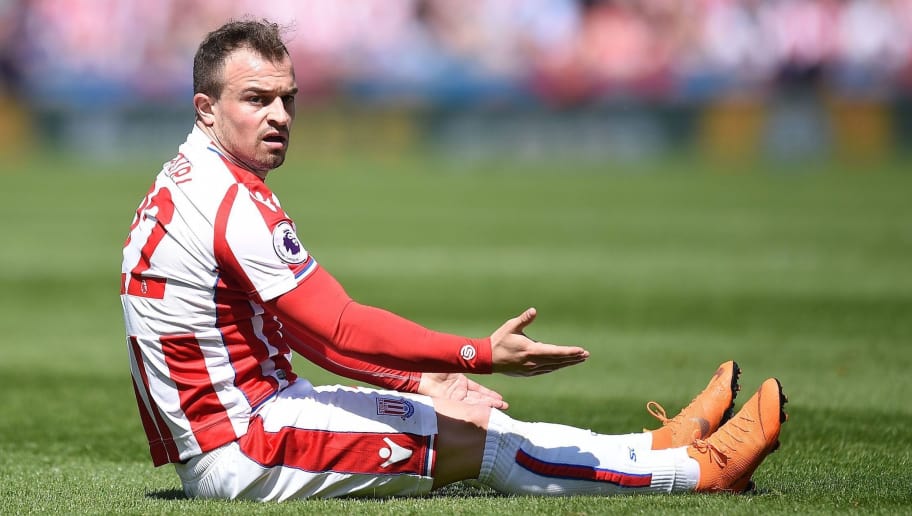 Clubs Linked: West Ham, Tottenham, Everton
Reported Fee: £12m (Release Clause)
Everyone knows that Xherdan Shaqiri has bags of talent, and maybe that's gone a little under the radar (primarily because it's been a bit of a disappointing season by his personal standards), but there have been some glimpses of absolute brilliance that showcase exactly why the Switzerland international belongs in the Premier League.
This move has West Ham written allover it. You might as well pre order the shirt now.
3. Lukasz Fabianski
Clubs Linked: Cardiff, Wolves, Newcastle, Watford, Crystal Palace
Reported Fee: £5m
Lukasz Fabianski did not deserve to be relegated. The man almost single handedly stopped the Swans from being mathematically relegated back in February with some of the point-saving stops the Pole made.
Hugely underrated throughout the Premier League (just look at some of his stats over the last few seasons) and could walk into (almost) any team in the top flight. Whoever gets him will be rubbing their hands at such a cheap price.
However, if Fabianski goes to Cardiff, there will be riots in the streets of Swansea.
2. Alfie Mawson (Swansea)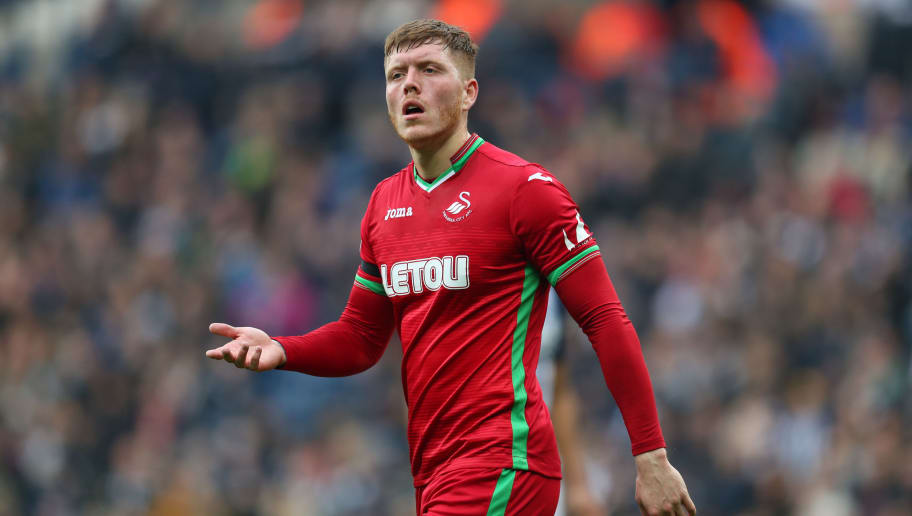 Clubs Linked: Tottenham, Everton, Newcastle
Reported Fee: Anywhere Between £20m and £35m
There have been no end of rumours reporting interest in Alfie Mawson, and the three teams mentioned above are only the most prominent of links from all over the Premier League. At this point it's almost guaranteed that he'll be leaving the Liberty, having received strong interest as far back as last summer.
Mawson is a baller. Watching him play, you can't tell if he's left or right footed. He's quick, strong in the air, an excellent passer and an even better tackler. There's serious talent at hand here and the centre half has the potential to be one of the best in the world.
If he goes for £20m Swansea will feel robbed.
1. Jack Butland (Stoke)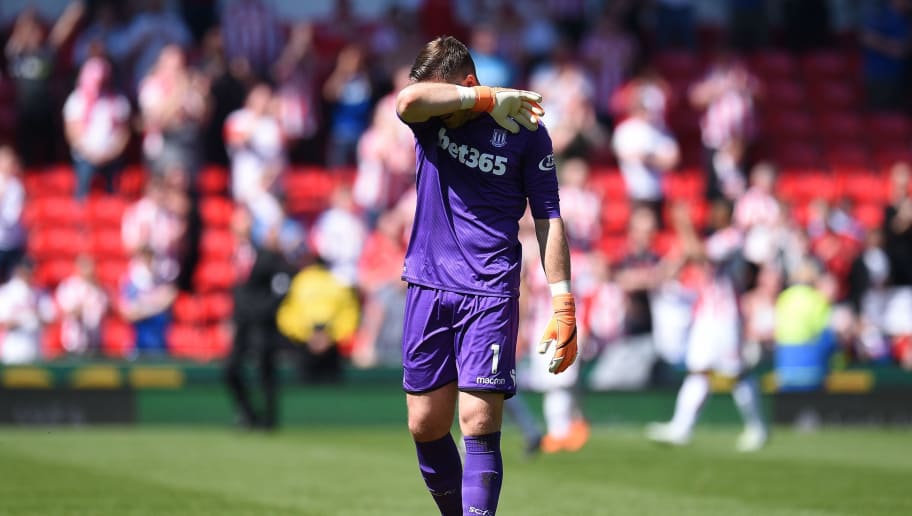 Clubs Linked: Liverpool, Wolves, West Ham, Arsenal
Reported Fee: £40m
Crying? Or dabbing at the fact that he knows he will still be in the top flight next term? Let's hope it's the former.
A few mistakes towards the end of the season may have left a few people turning their noses up at Jack Butland, but there's no denying he's a good goalkeeper – he's going to the World Cup expecting to be England's first choice stopper for Christ's sake.
However, with that accolade to his name, his price gets ramped up, and Stoke will be rubbing their hands. The latest numbers being floated around are that the Potters will demand £40m for Butland. Understandable, considering Everton paid Sunderland £30m for Jordan Pickford last summer.
Let'