This Wednesday, Manchester United play host to Arsenal in a massive clash for both sides.
Arsenal will be feeling red hot following their monumental derby day win over Spurs on the weekend, whereas United will be a little less enthused in the aftermath of their 2-2 draw at Southampton.
But with these games, form usually goes out of the window. Here are four key battles which could decide the fixture.
1. David de Gea vs Pierre-Emerick Aubameyang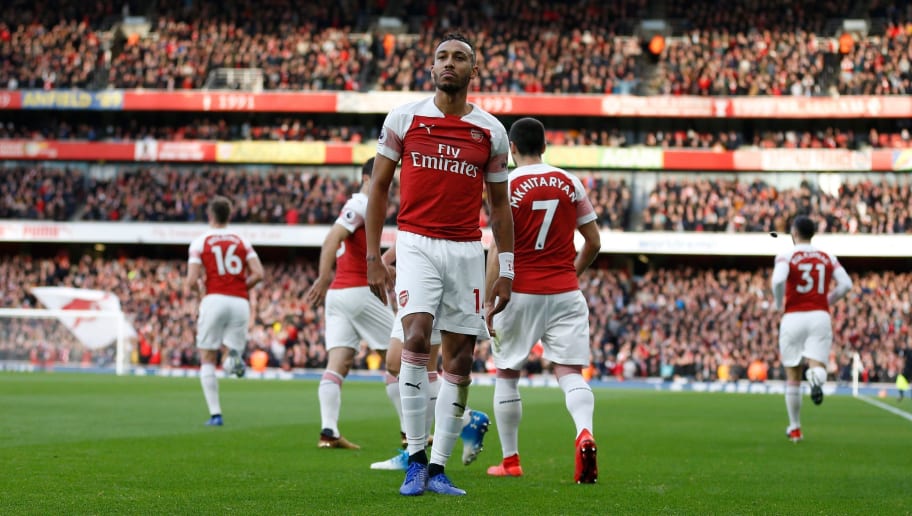 The last keeper to save a shot on target by Aubameyang was West Ham's Lukasz Fabianski. That was on August 25 – no joke, no lie, no Fake News. Since then, Auba has scored with his each of his last ten accurate strikes on goal. 
If there is going to be a keeper with the quality to end this run, it quite likely could be De Gea. The Spaniard has consistently been his team's and the league's best goalkeeper for the last half a decade or so.
However, one of the reasons why Auba is so efficient is because most of his goals come from so close he doesn't even have a keeper to beat. Part of his artistry is to position himself where he takes the goalkeeper out of the equation.
This clash could be a real test of each player's talents. 
2. Paul Pogba vs Lucas Torriera
At Manchester United, you never quite know which Pogba is going to turn up. One can dominate games with his unique collection of ability, both technical and physical, while the other is often ineffectual – the one Graeme Souness loves to hate. 
With Torreira, on the other hand, you know exactly what you're going to get; even so early on in his Arsenal career. The Uruguayan brings bite and tenacity – what his countrymen refer to as the 'garra charrua'. It's hard to define exactly what is is, but whatever the definition, Arsenal have been lacking 'garra charrua' for a long time. 
With Torriera dominating all he has faced of late, Paul Pogba will really need to lift his game if he wants his side to claim all three points in this one. 
3. Marouane Fellaini vs Sokratis Papastathopoulos
Marouane Fellaini is just a fascinating player. Once upon a time at Everton, he used to valued as a really talented footballer. Now, despite regularly saving Mourinho's proverbial ass on countless occasions – and shaving his afro off too – he is considered a bit of a joke. We all know why, but still, it's a little odd.
So often the Belgian's physicality has caused Arsenal real problems. No less so than in the same fixture last season, where his late header proved to be the winner in a tight game. But, talking of physicality, Sokratis has helped add that to Arsenal's backline this season. 
The Greek was a dominant force, quite literally standing over Harry Kane in last week's derby. If the game is faltering for United and the 'Fellaini option' is required, it will be fascinating to see how Sokratis handles it.
4. Jose Mourinho vs Unai Emery
Any game against a Mourinho side is always a big one for Arsenal fans, seeing as Arsene Wenger didn't exactly see eye to eye with his old enemy. But now, with a new manager, this game takes on a new dynamic.
At Arsenal, you seem to have a club rejuvenated by their manager. At United, it seems the manager is sapping the life out of the club. Emery's passion has breathed new life into a club which seemed to be growing stale. Mourinho's antics, while entertaining at times (maybe not so much for water bottles), seem to be growing a little wearisome.  
However, just like his predecessor, Emery does not have the strongest record against Mourinho. He has won none of his five games and managed just a single draw against the former Real Madrid manager.
In football it's always impossible to choose who you ought to trust: form or history? Only time will tell. But, if Arsenal are to win, it will be Emery's first over Mourinho.
Let'